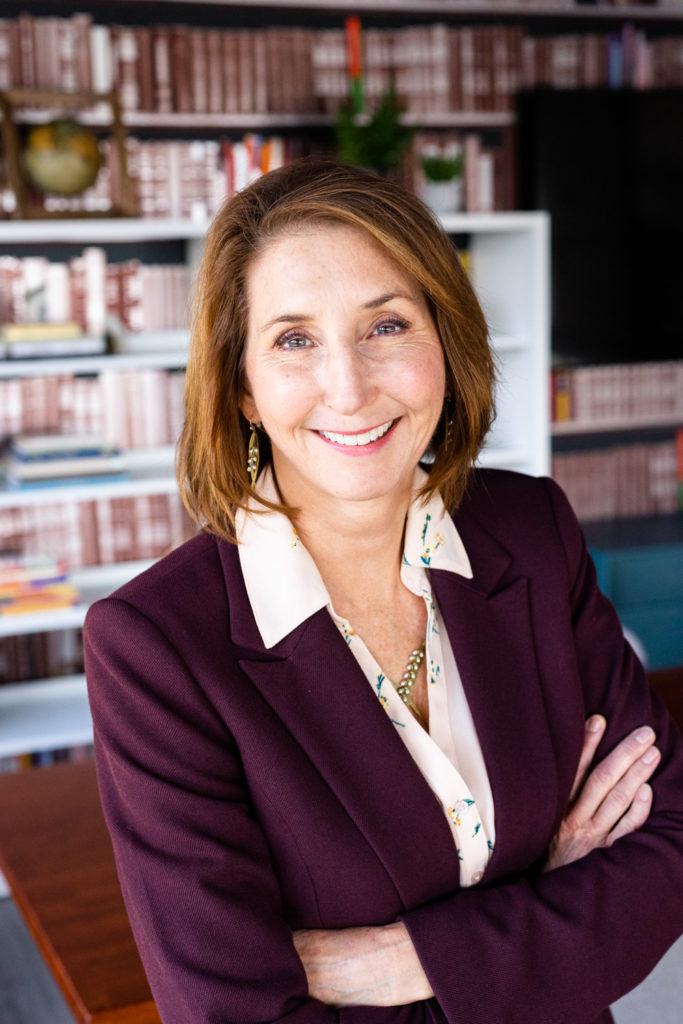 Katy Brooks — Bend Chamber CEO
It is darkest before the dawn. If you are a restaurant, spa, fitness center, hairdresser, indoor recreational facility or any business that relies on human beings to be present in order to provide your goods and services, these are especially dark times. Yet, as we are heartsick over the loss of livelihoods from this pandemic, I am grateful that our community has the resolve to do what it can to help businesses and the people who own, operate and work for them, to survive.
We live in a caring community where it's normal to support each other's businesses, even when you are struggling to make ends meet and keep your own doors open. We saw this when the Bend Chamber was tasked by the city of Bend and Deschutes County with distributing funds to businesses in need and saw many of these businesses reduce the amount they requested in order for the money to go to others. We also saw a group of volunteers who put together the SOSBend website during the spring shutdown that connected customers to businesses by making future purchases that provided much-needed cash.
We are grateful to spas, salons, hotels and the recreation and fitness community for their effective and valiant efforts to keep us safe while looking and feeling good in a time when we really need it. We applaud the efforts of local restaurants and pubs that also keep us safe, and their transition to takeout service allowing residents and visitors to continue to enjoy the taste of local. And we are grateful to those who are working tirelessly behind the counters and in the aisles of grocery stores.
"We have never lived through something like this and the perseverance, dedication and commitment of Central Oregon businesses who serve the public has been an effort that deserves great gratitude."
In short, we have never lived through something like this, and the perseverance, dedication and commitment of Central Oregon businesses that serve the public has been an effort that deserves great gratitude.
We can show that gratitude by choosing to shop locally and make the effort to go out of our way to support these businesses as they struggle to make it past the dark to the dawn.
I'm also thankful beyond the business community. Citizens of Bend have also been generous. Even when the pandemic has made living difficult for many, our neighbors showed they are brave and caring about our shared future. This year we passed a bond that will pave the way for better livability with roadway improvements making our trips across town easier and safer. Our pedestrian and bikeway investments will make the connections between areas of our community safer and more accessible. These are decisions of a fully engaged citizenry who are resilient, thoughtful and wanting to take care of each another.
The outpouring of efforts by nonprofits to fill the needs of our neighbors, friends and co-citizens is also worthy of thanks. New efforts like Pandemic Partners, which made community connections to fill needs on a localized level, have provided desperately needed help. Nonprofits in Central Oregon are working relentlessly to provide assistance and safety. Organizations like Neighbor Impact, Family Access Network, United Way, The Boys & Girls Club, food banks and others have seen the human need rise rapidly and depend on our community to meet the growing gap between the haves and have -nots.
Finally, I am hopeful. Bend's business community cares about the people and families who work for them. I've seen commitment of local employers who gave time and treasure to help find quality child care as families are making hard decisions of who stays home with the children and whether they can afford, or even simply find, safe places to bring their children to grow and learn during the time of COVID.
I am also hopeful that we are learning to do what is necessary to keep businesses open and to take care of each other. The use of masks, distance, clean hands and, one day soon, vaccines will mean that 2021 will be a year to rebuild and use the lessons we have learned. Preventative measures are how we will be able to recover, how our businesses can recover and how we show collective hope.
As we look to the dawn, we want to acknowledge the tenacity that has happened during dark times. Businesses of every size have struggled to overcome the impacts of the pandemic. But there are many stories of hope that are worth recognizing and celebrating. This holiday season, the Bend Chamber of Commerce will shine a light on accounts of survival, told by our business community, as they continue to weather the global pandemic. The Chamber is producing a video to share with our community stories of tenacity and magnanimity. We encourage you to share your story, and your hope, at Bend Chamber Sage.