Join us in welcoming new members to the Bend Chamber!
Find out who's joined the Bend Chamber each month in this video created and sponsored by BendTel, Central Oregon's locally owned business telephone & internet service provider.
Welcome New Members — September 2021!
Acuity Wealth Advisors
Almost Family, LLC
Bend Lock & Safe Inc
Black Label Design Group
Blankenship Garage Doors
Children's Heart Center of Central Oregon
Eleusis Athletics
Jo Wells
JP Mechanical, Inc
Mooney Marketing
New Villages Group
Pacific Perks Central, LLC
Relson Contracting
Shevlin Bookkeeping
Ski Inn
Swalley Irrigation District
Thermo Fisher Scientific
Looking for other Members?
Interested in Membership?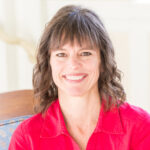 If you'd like to join the Bend Chamber please
contact Shelley Junker at shelley@bendchamber.org.
The Bend Chamber is actively supported by these Signature Investors