Join us in welcoming new members to the Bend Chamber!
Find out who's joined the Bend Chamber each month and discover new businesses and services in Bend! This video is brought to you by BendTel, Central Oregon's locally owned business telephone & internet service provider.
Welcome New Members — May 2022!
Bend High School CTE Business Program
Looking for other Members?
Interested in Membership?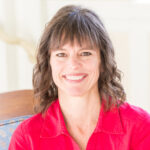 If you'd like to join the Bend Chamber please
contact Shelley Junker at shelley@bendchamber.org.
The Bend Chamber is actively supported by these Signature Investors