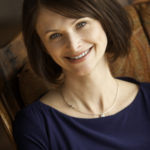 As an organization, BendNEXT is fully focused on strengthening the entire continuum of workforce development, community/civic leadership and employee education and retention options locally.
The programs of BendNEXT begin with networking and valuable professional and personal development with Bend Young Professionals and continue on to in-depth community leadership education and engagement through Leadership Bend. Our newest program, Bend Lifetime Leaders, educates and connects retired individuals who have recently moved to Bend and are seeking to share their wealth of experience and leadership in a significant capacity in their new hometown.
Find the program that's right for you.
The Bend Chamber is actively supported by these Signature Investors