Overview  
Initially founded in 1997 as the Leadership Bend Foundation, the organization was expanded and renamed BendNEXT Foundation in 2019. Today, BendNEXT Foundation is the community-based philanthropic arm of the Bend Chamber of Commerce. A 501(c)3 organization, the Foundation focuses on strengthening the entire workforce continuum, including community leadership programs, educational events and local talent development. 
BendNEXT also spearheads broad and impactful initiatives based on community-need, such as a multi-year Workforce Housing Initiative, a Childcare Initiative, and leading collaborative community efforts to incorporate effective DEI practices into our Central Oregon workplaces. 
Mission  
BendNEXT strengthens our businesses, economy, and our community through workforce development and retention, leadership development, and activating partnerships to tackle our region's most pressing issues.   
 Our initiatives address obstacles to a robust workforce, including employee needs for housing, affordability, childcare and other essential supports as well creating a business culture of belonging in an informed and connected community.  
Vision
We envision a flourishing community where businesses, employees, and residents thrive.
Foundation Programming and Initiatives  
Bend 101
The Foundation partners with the Chamber several times a year to present residents of Bend with foundational education of the community, creating a catalyst for economic development, growth, and vitality. Participants learn about the history of Bend and its evolution over time and connect with Bend stakeholders and nonprofits.
Bend Young Professionals
A program for local individuals, ages 21 – 40, focused on molding and shaping the City of Bend through participant business and philanthropic spaces. BYP significantly impacts the City as many young professionals step forward to become more engaged citizens. Programming includes a monthly career expansion and skills education session and a yearly summit that features educational workshops and networking opportunities.
Child Care Initiative
A joint endeavor with the Chamber, the Foundation collaborates with local employers to support working families needing childcare. These efforts include but are not limited to statistical and data analysis and collection, community education, and employer education.
Inclusive Workspaces DEI
A Foundation supported program that drives diversity, equity, and inclusion within the community. Several times a year, organizational leadership, owners, boards of directors, HR professionals, and others attend a two-day event that positions individuals to implement DEI in their places of business.
Leadership Bend
This community leadership development program, supported by the Foundation and community partners, is designed to identify, educate, train, and connect willing and committed citizens to leadership roles in our community. Nearly 600 Leadership Bend alumni now serve as our community "trustees" through board service, elected office, and more. During an initial two-day orientation retreat in early September, followed by nine full-day sessions scheduled once a month, participants will work with local leaders to expand awareness and understanding of the Central Oregon region. Program attendees explore historical and current issues firsthand and learn about the unique challenges and opportunities across sectors and silos.
Leadership Bend Impact Projects
Exclusively for current-year Leadership Bend participants, this program partners with local shareholders to create a project that impacts the community in a significant way.
Workforce Housing Initiative
A joint endeavor with the Chamber, the Foundation collaborates with initiative stakeholders to create affordable and inclusive housing for the City's essential workforce. These efforts include but are not limited to statistical and data analysis and collection, community education, and employer education.
What's Brewing
The Foundation partners with the Chamber monthly for this interactive program that spotlights topics and issues relevant to the advancement of individual professional growth as well as local economic vitality. Past programming has focused on topics such as Breaking Barriers for Women in Business and What's Brewing with Remote Workers.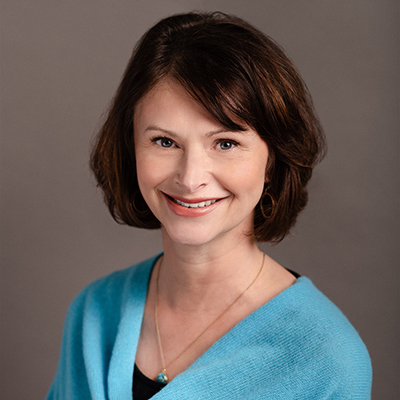 The Bend Chamber is actively supported by these Signature Investors