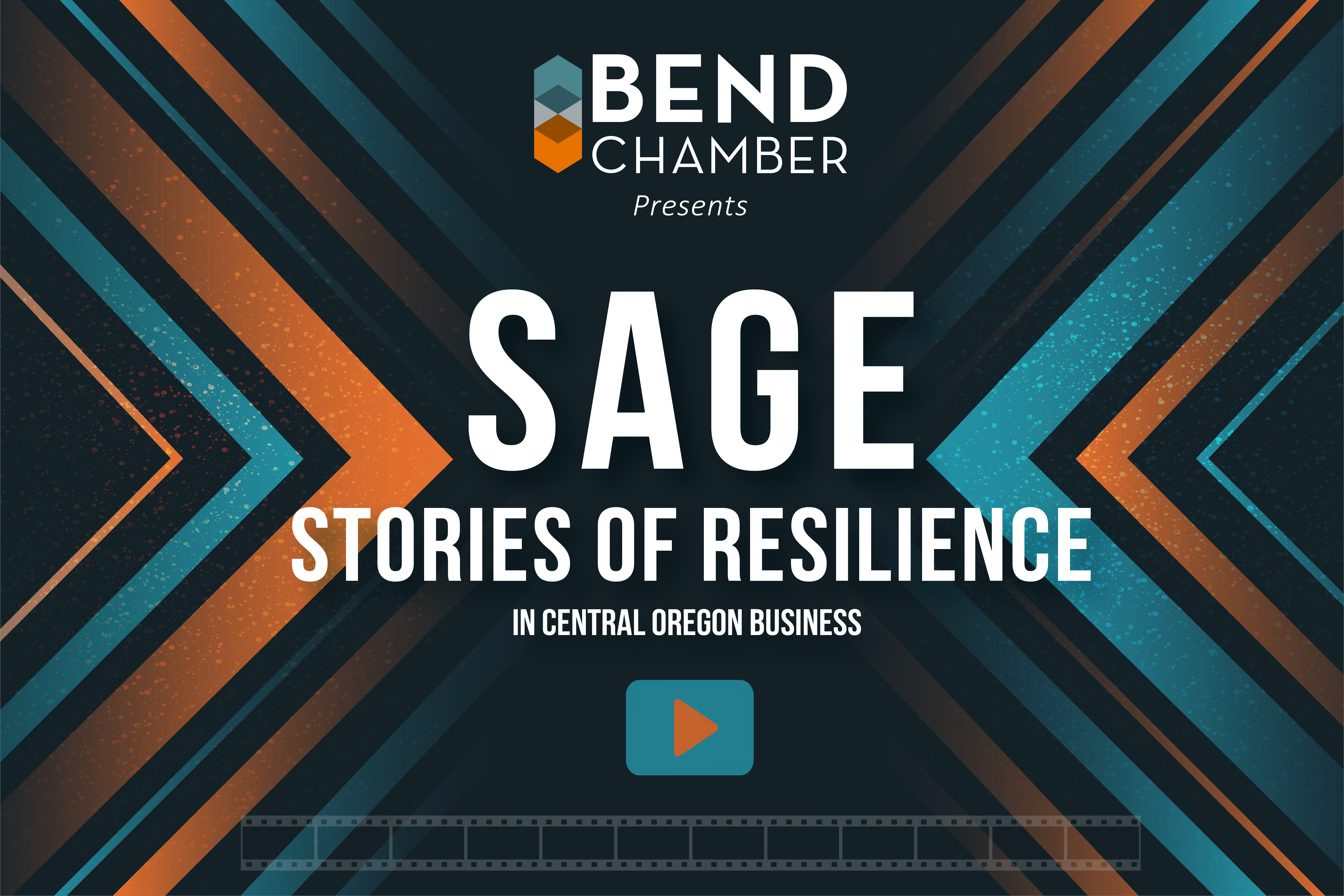 SAGE: Stories of Resilience
For 30 years the Bend business community has come together to celebrate and honor the achievements and collaborative spirit of our region's exceptional businesses and nonprofit organizations through our annual SAGE Business Awards event. We've recognized winners in a variety of categories, including large and small business of the year, nonprofit of the year and a "people's choice" award winner.
For 2020 we're taking a different approach. With the onset of a global pandemic, our region has been under tremendous strain, and businesses of every size have struggled to overcome the impacts of COVID-19.
We see this as a time to hear, recognize and celebrate the many stories of resilience and innovation occurring in our community every day.
SAGE: Stories of Resilience, powered by US Bank, will shine a light on accounts of survival, told by our business community, as they weather a global pandemic. This is a chance for Central Oregon business owners and organizations to share their challenges and perseverance through photos and video.
We will release SAGE: Stories of Resilience as a three-part, live-streamed video series starting on December 17. Thank you to all 33 businesses that submitted stories!
Episode 1
Watch Episode 1 on YouTube!
Featured Companies:
Collective Pallet
Mosaic Medical
Broken Top Candle Co
Guardian Group
Heartwarmers
Holiday Inn Express South Bend
Pine Mountain Sports
Red Cross
St. Charles
Tower Theatre
Webfoot

Episode 2
Watch Episode 2 on YouTube!
Featured Companies:
Aperion Management Group
Baptista Tile Company
Heart of Oregon Corps
Leading Edge Aviation
Northwestern Home Loans
Redmond Proficiency Academy
Shift
The Haven
Wren and Wild
Crux Fermentation
Humm Kombucha
OSU-Cascades

Episode 3
Watch Episode 2 on YouTube!
Featured Companies:
Bunk and Brew
Cascade Relays
Furnish Hope
Production Prints
MountainStar
Shepherd's House Ministries
The Bulletin
The Yoga Lab
Touchmark at Mount Bachelor Village
Volunteers in Medicine
Central Oregon Veterans Ranch
Episodes 1 & 2 are now available:
Thank you to our Video Sponsors:
Redmond Proficiency Academy
Webfoot
Northwestern Home Loans
---
Our 2019 SAGE Business Awards recipients:
Large Business of the Year: Pine Mountain Sports
Small Business of the Year: Northwestern Home Loan
Nonprofit of the Year: Healthy Beginnings
People's Choice Award: Redmond Proficiency Academy