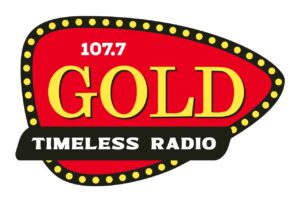 Central Oregon-based radio broadcaster, COMBINED COMMUNICATIONS, has launched a brand new "Adult Standards" music format! "Gold 1077", as the station will be called, airs the greatest songs and singers from the 1950's to today. Artists of note include; Frank Sinatra, Barry Manilow, The Carpenters, Neil Diamond, The Beatles, Carly Simon and Michael Buble.
"We're very excited to offer this one-of-a-kind radio station to Central Oregon", commented Combined's General Manager, Jeremy Groh. "We looked really closely at the local radio landscape and felt like these artists and this demographic represented a significant void for radio listeners and advertisers alike."
The "Adult Standards" format targets Adults 35-64 years of age with a female skew.
Combined's new radio format replaces 107.7 FM "The Beat", which featured Top-40 music, and the "Megan & Eric" morning show. The new "Gold 1077" will feature four disk-jockeys throughout the day and will produce family-friendly music and programming appropriate for any setting or audience.
Locally owned and operated, Combined Communications, opened its broadcast headquarters in Bend in 1985. "Gold 1077" joins Combined's four-other radio stations; News/Talk 1100/100.1 KBND, 98.3 FM "The Twins", 101.7 FM and 99.7 FM "The Bull".
For more information, please contact, Jeremy Groh, at (541) 382-5263 or email jeremy@combinedcommunications.com