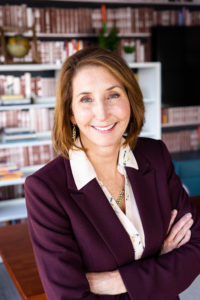 By Katy Brooks, CEO, Bend Chamber
This article originally appeared in The Bulletin on June 25, 2022.
Ask any employer in town whether the labor shortage is affecting them, and they will likely answer yes.
Most will tell you that lack of workers has shortened operating hours, increased workload for others and decreased their revenue.
They will also tell you that many of their employees can no longer afford to live here. Bend's ability to house our workforce is deeply impacting us. Be you a consumer or employer, you should care about this — a lot.
It's far easier to talk about the problem than it is to find a solution.
The Bend Chamber has developed several strategies to increase workforce housing to support employers who are losing workforce due to rising costs.
We began with a public poll in the fall of 2021 that showed growing concern for the housing shortage and support for a variety of methods to increase housing by building more densely. Based on this data we developed strategies to increase housing that is within financial reach of the workforce.
One strategy is to build Accessory Dwelling Units on existing properties. To encourage residents to consider this option on their own property a team from Leadership Bend, a program of the Bend Chamber, launched a website called the Bend ADU Guide. It contains information for property owners interested in renting to Bend's workforce by adding living space to their home, yard or garage.
The website includes information on how to finance a separate dwelling , architectural options, an overview of the permitting and construction process and assessing revenue and taxes.
The Chamber also launched a social media campaign aimed at building an understanding of the diverse roles employees fill in our community. The campaign, called "I am Bend," demonstrates how deeply the lack of attainable housing is impacting a wide variety of professions that ultimately affect us all.
Our next effort is working on policies and legislation that incentivize building mid-market housing. We are partnering with a multitude of interests in Central Oregon including builders, bankers, investors, nonprofit housing developers, the city of Bend, Deschutes County and others to develop new local policies and state legislation for the 2023 session.
Legislative changes can increase access to housing for those whose incomes can't keep up with the exponential increase in property values.
For example, modifying the state's statutory limit on income restrictions for state housing assistance could grow the amount of available funding for those priced out of the market.
Additionally, the Chamber is working to increase access to first-time homeownership. We are supporting the city of Bend's effort to modify middle-income tax exemptions that have been limited to rental properties to include home ownership. We also support other local tax incentives to encourage building more mid-market housing.
Deed restrictions are another opportunity to make mid-market homes more attainable to the workforce. For example, Kor Land Trust and Habitat for Humanity are using this method to lower the cost of homes by putting the land under deed-restricted ownership and selling the home on top of it.
The overall cost of owning a home is lower if the land is not included in the price. And because the deed restriction stays with the land over time, regardless of who owns the home, the savings get passed on to future buyers. Deed restrictions are also a great tool to build housing on publicly owned land.
Another way to lower housing prices is to reduce the cost of utilities and roads that are required to develop the land. A Limited Infrastructure or Public Utility District can "front-load" funding. The increased future value of the property when fully developed is used to back a bond that funds building roads and utilities, lowering the cost of homes.
The Chamber is also connecting employers, developers and investors who are interested in jointly building employee housing. There are opportunities for them to work together on new financing, development and property management models.
These are just a handful of ways to get a handle on our housing shortage, but it will take tenacity and time to make progress. You can help by supporting building attainable housing in your neighborhood and in urban areas. If you are an employer, consider exploring partnering with other businesses to develop employee housing projects.
Add your voice in Salem for legislation supporting more workforce housing. Or consider building a separate dwelling on your property. It will take all of this and more to fill the housing gap to ensure those who are essential to our community can remain here. To find out more visit the Chamber website www.bendchamber.org.