Do you want to receive an email when you're eligible for the COVID-19 vaccine?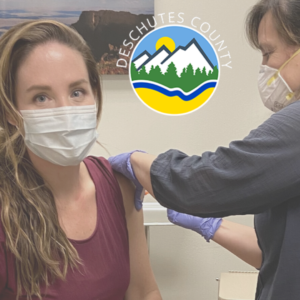 You can fill out the Deschutes County vaccine interest form at vaccine.deschutes.org. They will use the information you submit to notify you when you're eligible to receive a COVID-19 vaccine and will also send vaccine updates as they are available.
We all want to return to normal life as soon as possible. A safe and effective COVID-19 vaccine is one of the most important tools for ending the COVID-19 pandemic. While the introduction of a vaccine is good news, it does not end the pandemic. It is going to take time for the vaccine to be widely available and widely distributed here in Deschutes County.
Visit Deschutes County's COVID-19 vaccine page for additional information.