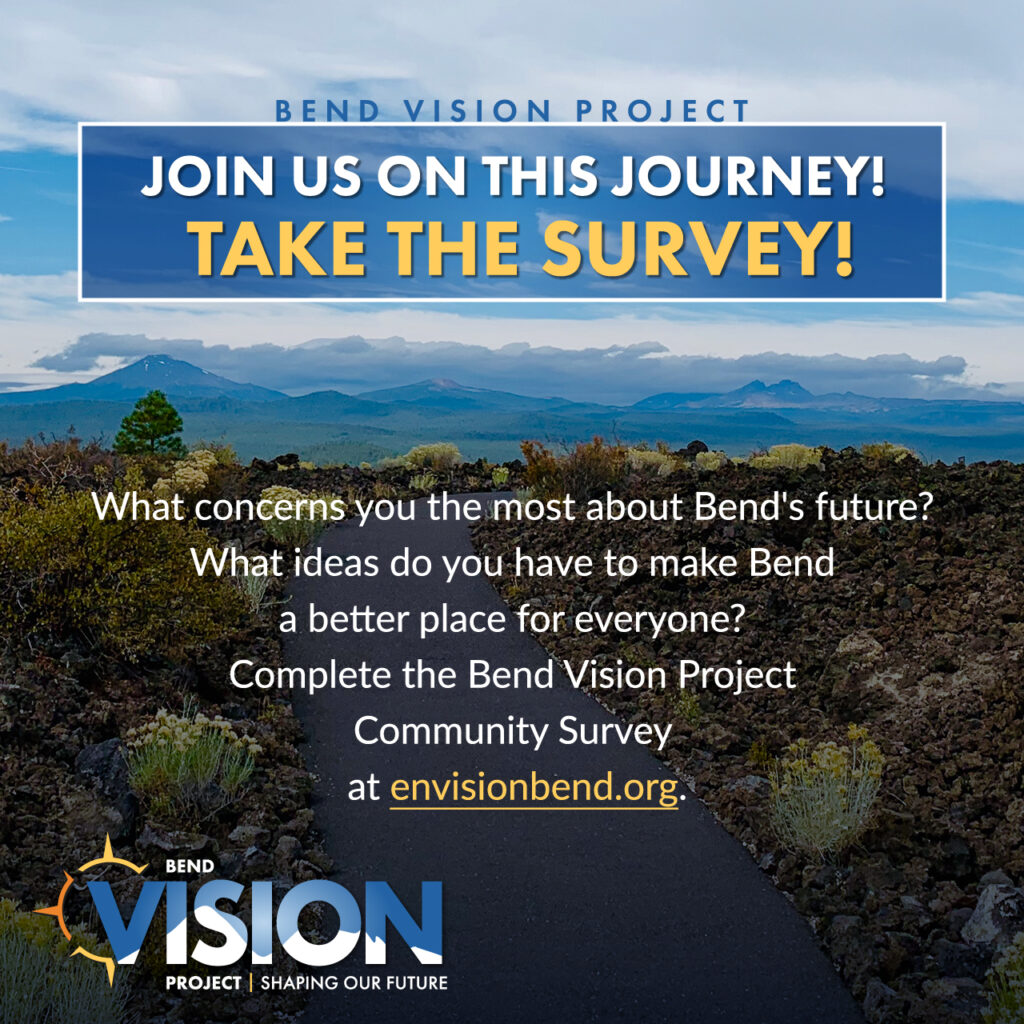 Take the Bend Vision Project Survey
The Envision Bend nonprofit organization is overseeing an inclusive process to craft a Vision and Action Plan to improve the lives of all who call the greater Bend area home. Community input is vital in ensuring this Vision and Action Plan represents the priorities of people in the community. To offer your thoughts about community values, challenges and solutions, complete the survey at https://envisionbend.org/.
People who complete the survey can enter themselves into prize drawings held every two weeks by Envision Bend. Prizes include concert tickets, restaurant gift cards, and outdoor excursions. A final drawing will award the winners with large cash donations to make to local nonprofits.
Attend a 'Listen & Envision' Workshop
Envision Bend is also holding a series of virtual workshops this summer as part of its Bend Vision Project. The project is gathering input from residents about community challenges and solutions, so that local priorities can be reflected in a new Action Plan. 
Learn More & Register for a 'Listen & Envision' Workshop
Thu, Jul 14, 11:30 a.m. to 1:00 p.m.
Wed, Jul 20, 4:00 to 5:30 p.m.
Tue, Aug 2, 9:00 to 10:30 a.m.
Tue, Aug 16, 11:30 a.m. to 1:00 p.m.
Fri, Sep 16, 9:00 to 10:30 a.m.