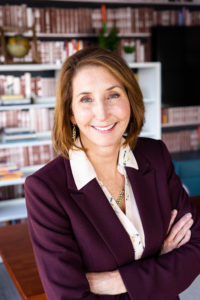 By Katy Brooks, CEO, Bend Chamber
This article originally appeared in The Bulletin on August 15, 2022.
My twins are off to college, which brought this topic to the forefront for me along with so many other parents hoping their children not only get great training or education this coming year, but also get what they need to be prepared for their careers. As the CEO of the Bend Chamber, I also care a lot about whether those coming out of the trades and higher education are ready to go to work.
I have spoken with many employers who are saying that there are essentials missing in many new job candidates — namely soft skills. Adaptable interpersonal and social skills, specifically. Educators are also homing in on how to prepare students for careers that include interacting with others.
Employers want their employees not only to know how to do the job, but how to work with others. They want employees to be productive, creative and consistent to prosper in a dynamic marketplace. But they can't achieve this if employees lack the skills to work together and with their customers and partners.
The 2022 State of Oregon Talent Assessment Report showed that "30% of industries said their employees weren't fully proficient due to specific occupational skills, interpersonal skills or work experience."
A great example of what this looks like on the ground is within the tech industry. Many tech employers are weighing higher education credentials against what they need in baseline proficiency and the ability of employees to learn, adapt and change at the pace of their industry.
Many other industries are balancing the need to find employees who have strong interpersonal skills and social adaptability. Employers in retail and other service industries are completely reliant on employees who have well-developed soft skills.
Matt Ertle, owner and strategic partner at PrideStaff, an employment placement company in Bend, believes it is critical to understand the business perspective of what can help prepare students for success.
"Employers see first-hand how the education experience and the work experience match up", he says.
He recently shared what he believes are the fundamental basics of whether a person is employable, and how individuals can outperform their peers in the workforce. Ertle's list may seem very basic, but in today's workplace, the value of these skills has grown significantly in over the past decade or so. And no matter what industry a person enters, these skills matter.
1. Attendance
Someone who can show up to work on time consistently has an edge. It starts in school, where students who are on time and attend their classes tend to use this same skill set at the workplace and quickly outperform their peers.
2. Being welcoming, interactive and self-aware
Employers, particularly in service industries or with customer-facing functions rely on employees who comfortably introduce themselves to someone whom they meet in person at a business, professional or social setting. "I hear from some employers that the skill of simply knowing how to acknowledge a prospective customer and taking the initiative to interact in person or on the phone is a skill that often is lacking," says Ertle.
3. Ask questions, clarify and discover
Creative discovery skills are essential in many industry sectors. It drives product and idea advancement, customer experience, service, and better sales. The ability and comfort of consistently asking questions to trouble shoot, understand and create can advance careers and the business alike.
Let's consider how these skills transfer in a workplace. For example, the biotechnology industry is a highly regulated industry which drives the conditions on which research and production is conducted. It requires precision, interaction, and creativity.
Ertle points out that when a biotech employee begins their entry level position their job may involve sanitizing equipment. This includes meticulous attention to detail and the ability to utilize a chain of command to sign off on procedures to ensure there is no contamination. This requires attendance, the ability to interact well, follow directions precisely and to ask questions and clarify. These skills get progressively more important as their work becomes more technical. The better someone is at these skills, the more prepared they are to move ahead in a highly regulated environment.
As we look at more new candidates struggle with some of these skills, you can't blame the younger generation. These are not innate skills -they must be taught, and we've clearly been slacking off. Mentors, training and integrating soft skill development into education are needed early on to develop muscle memory to prepare those who are next in line for the workforce.