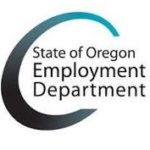 The Oregon Employment Department (OED) announced their return to work timeline on May 24, 2021. Certain requirements for receiving regular UI benefits were paused or modified during the pandemic, like being able to work, actively looking for work, and being available for work, and registering for work in their iMatchSkills® system. These requirements will soon start back up again.
Here are some important dates and resources to know:
OED will be putting claimants on notice to complete Customer Registration and their iMatchSkills® profile starting June 1st. OED will put claimants on notice in waves of approximately 30,000 – 40,000 customers per week. We hope this will allow us to be available to customers who have questions.
The deadline for the FIRST group of claimants to complete Customer Registration and their iMatchSkills profile is June 19th. Because we are notifying claimants of this requirement at different times, this will not be the same deadline for everyone, just the first group we notify.
Claimants will be notified of the requirement to register with us via mail and then later notices may be sent by email. The notice they will receive is attached to this email. It will be available in English and Spanish with short paragraph providing additional contact information at the end in additional languages.
All claimants on Regular UI/PEUC will need to report their work seeking activities starting the week of July 25th – July 31st. This means that when they claim on August 1st, they need to accurately fill out their work search activities for the previous week. This requirement will not be staggered and will be the same for all Regular UI claimants unless they are exempt from work search due to a closed union, approved training program, or are only temporarily laid off. OED will start advising most claimants about this new requirement starting July 2nd and will put them on notice starting July 11th.
OED will also start reintroducing the Welcome process for some claimants starting July 11th. The claimants selected for this process will be required to complete it with our WorkSource Oregon staff by July 31st.
The announcement will likely result in more calls to OED and partners. OED will be launching a new landing page with a press release located at: unemployment.oregon.gov/returntowork. This landing page will have up to date information about work search requirements, FAQs, and a step by step guide of how to complete customer registration and a profile in iMatchSkills.