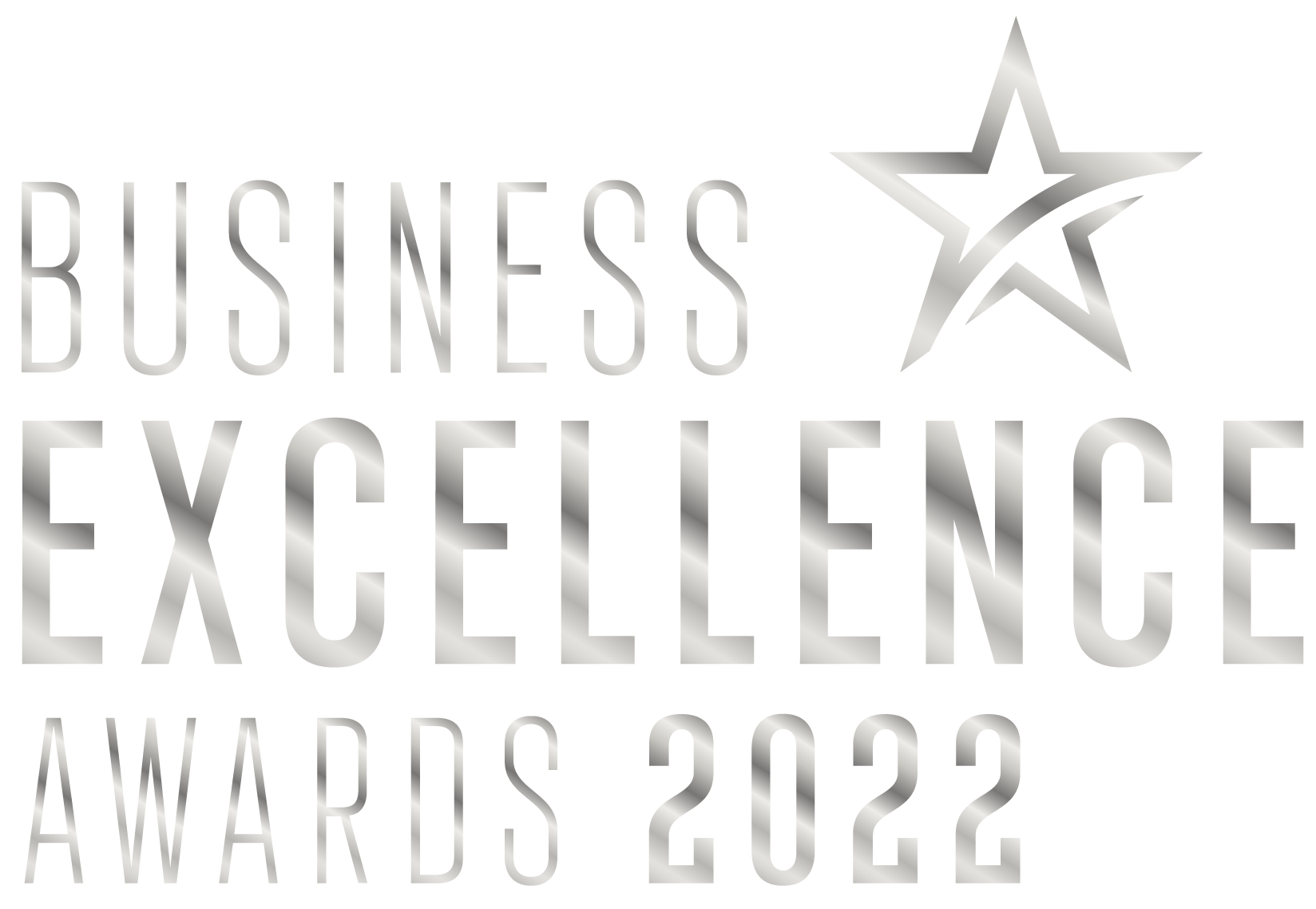 Nominate Your Business or Nonprofit Today!
DEADLINE EXTENDED UNTIL DEC. 8 AT 5:00 PM
2022 Business Excellence Awards
The Bend Chamber Business Excellence Awards is the evolution of our historic annual business awards event. The ceremony will showcase outstanding achievements made by Chamber members in 2021. The award categories will recognize organizations (businesses & nonprofits) that excel in innovation, create inspiring workplaces and lead through community stewardship. We will honor two organizations from each category, one large (more than 40 employees) and one small (40 or fewer employees). A total of six awards will be presented.
Important Dates and Prerequisites
Nominations accepted through December 8 at 5:00 p.m.
Nominate your own organization or one you've been inspired by
Award recipients will be announced in early January 2022
We will celebrate and recognize awardees in person at the Riverhouse Convention Center on February 3, 2022 
Tickets go on sale January 3, 2022
Nominees are required to be Bend Chamber members.
Not sure if your organization or nominee is a member?
Search our member directory.
Nominee not a Chamber member?
Becoming a member is easy. Nominees must become paid members by December 1 to be considered for an award.
Award Category Criteria and Nomination Applications
Innovation
Innovation Award recipients will have demonstrated unique innovation through technology, product development, business processes, or other specialized techniques. A successful applicant will define how the innovative business practice or product had a significant impact on their organization/industry/market/client base through data and testimonials.
Not all innovations are equal in scale or impact. We will be looking for organizations whose innovative practices had the most significant influence on their unique operations. This will be measured by the resources at your organization's disposal and how long your business has been in operation.
Below are some specific examples of business innovation. We encourage your organization to get creative and think outside of the box on how you have implemented innovation throughout 2021. Remember, innovation is diverse.
Examples:
ORGANIZATIONAL INNOVATION

Switching to a Four Day Workweek

There are many examples of businesses that have shifted their internal operations to take place in the span of four days instead of five. Organizations that successfully implement this strategy report growth of over 130% in employee productivity and positive impacts on their company's overall revenue.

PROCESS INNOVATION

Cloud Kitchens

A unique and innovative concept that has revolutionized the traditional restaurant industry by offering delivery-only with no physical space for dine-in customers. While partnering with local food delivery services, countless restaurants have been able to shift their model of delivery and production to save up to 70% of their costs while approaching new demographics of customers.

PRODUCT INNOVATION

Eco-friendly Packaging Designs

With environmental technologies becoming more available and cost-effective, many companies have changed the way they package products to be more eco-friendly. They report that these changes have led to as much as a 60% increase in customer retention while providing unique designs that were not originally possible.
APPLY FOR THE INNOVATION CATEGORY
Please specify whether you are nominating your own organization
or another you have been inspired by:
Inspiring Workplace
This category recognizes excellent places to work and the individual roles within, shining a spotlight on inspirational leaders who strive to deliver a better experience for their colleagues. The recipients of the award for Inspiring Workplace will highlight the internal human resources practices that create a uniquely inspiring and welcoming place for their employees to work and thrive.
Successful nominees will demonstrate the creative ways that their policies and investments have improved organizational morale, increased retention rates and contributed to the ongoing education/upskilling of their workforce.
An ideal recipient will provide employee testimonials or contact information and have a proven track record of how their efforts have positively impacted their employees over time.
Below are some specific examples of how other organizations have prioritized creating an environment that fosters the growth of their employees, both professionally and personally. The Inspiring Workplace Award will prioritize organizations whose accomplishments have specifically improved the lives of their employees.
Examples:
Inspiring Communication and Interweaving Culture

Many small to large businesses have begun to offer discounted or free foreign language courses to their employees. They have reported that this service allows their workforce to better communicate with one another while promoting diversity within their organization. They have also stated that equipping their employees with these skills will enable them to better serve their customer base while educating staff for the future.

Paying off Student Loan Debt

With the cost of tuition rising and many individuals entering the workforce in debt, companies have incentivized their job opportunities by paying a portion of their employees' student loan debt with each year of employment. The results have been increased employee retention and improved mental health by establishing a supportive environment within the organization.

Raises for passing different career education and skills retention evaluations

Many organizations have begun offering raises to their employees by developing complementary skills that contribute to their professional abilities. For example, restaurants have experimented with offering 25 cent raises to employees for passing various knowledge retention quizzes, leading to organizations ensuring that their staff are qualified for their positions while rewarding their efforts.
APPLY FOR THE INSPIRING WORKPLACE CATEGORY
Please specify whether you are nominating your own organization
or another you have been inspired by:
Community Stewardship
The recipients of the Community Stewardship Award will have demonstrated a significant impact on our community through established volunteerism and philanthropic practices, ideally, those that involve the organization as a whole. Successful nominees will have data and testimonials to illustrate how their organization has invested time, resources or professional skill sets to benefit one or more nonprofit organizations or community development efforts.
Strong submissions will demonstrate their success in implementing and executing on opportunities to give back and by embedding this philosophy into their overall vision and work as an organization.
Below are some examples of community stewardship. The idea of giving back to your community is a broad concept. We encourage you to be creative in your submission by highlighting the different areas your organization supports, such as conservation, sustainable growth initiatives and support of social causes.
Examples:
Employee Volunteer Days

Many organizations have begun implementing employee volunteer days. Employees are assigned one day each month to volunteer their time at a nonprofit instead of going into work. The company is able to give back while their employees are compensated for their time.

Forming an ongoing partnership with a local nonprofit

It is a common belief that we are stronger as a community when we are working towards a common goal. Many organizations have developed deep ties to local nonprofit organizations to supply volunteers, funding, and insights to solve complex challenges.

Devoting your organization to aid social causes

Many organizations, such as nonprofits, dedicate their entire mission to helping specific social causes. By providing resources like education, support, connections, volunteers and financial resources, organizations contribute to the long-term success of the nonprofits whose work is integral to keeping our community thriving.
APPLY FOR THE COMMUNITY STEWARDSHIP CATEGORY
Please specify whether you are nominating your own organization
or another you have been inspired by:
If you have questions about the application process, please contact Finn Leahy, Events & Programs Lead at finn@bendchamber.org.
 Thank you to our sponsors!
The Bend Chamber is actively supported by these Signature Investors