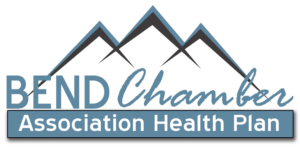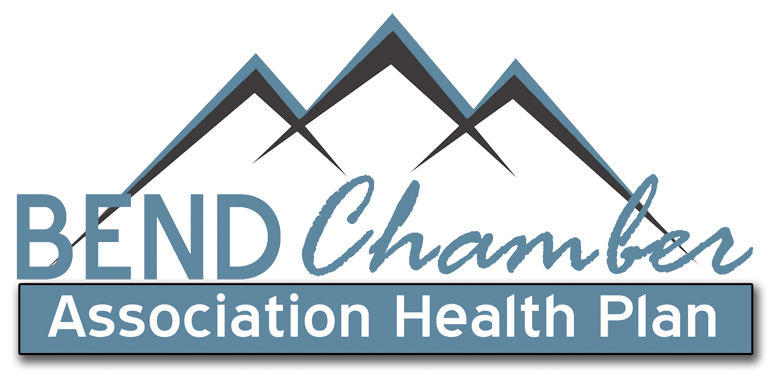 Looking for affordable, high quality health insurance for your employees?
Look no further than the Bend Chamber Association Health Plans! With over 800 groups enrolled, covering more than 14,000 lives, the plan options are growing and becoming more affordable than ever. In fact, our plans often cost 5%-15% less and have richer benefits than most small group plans in the marketplace.
Rates are based on your group's demographics, the plan design selected, and percentage of employer contribution. A discount is also available to new groups willing to participate in a wellness initiative.
Some of the underwriting guidelines you'll need to consider:
Groups written shall be members in good standing with the Bend Chamber
Plans are available to groups of two or more (family-only plans not available)
Employer must contribute a minimum of 50% of employee's premium
No more than 1/3 of eligible employees can waive
Eligibility for insurance can be set by employer between 17.5 and 30 hours/week
Possible Solutions for Continuing Employee Heathcare During the Pandemic
Click here for 2020 Brochure and Plan Designs
Click here for Accidental Death & Dismemberment Benefits Summary
---
Bend Chamber Association Health Plan Doing Just Fine
Lately, there have been reports of association health plans being negatively impacted by recent legislation passed in Washington, D.C. The plans that have gotten into trouble lack commonality of interest or have been sponsored by groups/marketing organizations that do not meet the requirements to be a sponsor of a multiple employer plan. Read more.
---
For more information in Central Oregon, contact one of the following agents:
Briggs Financial Services, Inc.
Brown & Brown Insurance Northwest
Central Oregon Employee Benefits, LLC
Health Insurance Strategies Inc
Jackson Insurance & Financial Services
Outside of Central Oregon:
Albany Area
---
Baker Area
---
Brookings Area
Seal Rock Financial
---
Coos Bay Area
Abel Insurance, Nashburg Huggins Insurance, The Vigue Company
---
Corvallis Area
---
Eugene/Springfield Area
Alliance Insurance Group, Boone Insurance Associates, Business Consulting Group, Cascade Pacific-Bradley Backlund, Great Basin Insurance, Hagan Hamilton, Icover Oregon, KPD Insurance, Northwest Benefit Services,  Oregon Insurance Company, Pacific Benefit Consultants, Pacific Hometown Insurance, Tomlin Benefit Planning, USI, Ward Insurance
---
LaGrande Area
---
Lakeview Area
---
Lebanon Area
---
Lincoln City Area
Charlotte Lehto Insurance Agency 
---
Medford/Grants Pass Area
Hart Insurance, Rogue Benefit Planning
---
Nyssa/Ontario Area
---
Pendleton Area
Wheatland Financial Services, Insurance Services – The Stratton Agency
---
Philomath (Linn & Benton Counties) Area
RJS & Associates Insurance Services
---
Portland Area
Davidson Benefits Planning, Durham & Bates, LaPorte Insurance, Olson Insurance, Strategic Employee Benefit Services
---
Roseburg Area
---
Salem Area
---
Tillamook Area
For more information today, contact Johnson Benefit Planning at 541-382-3571.