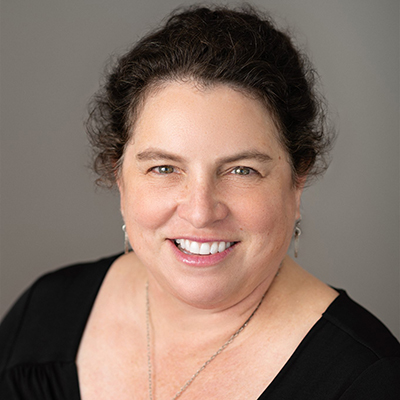 Ande Munro, Accounting & Data Specialist
Ande moved to Bend for the milder winters. After spending most of her adult life in Mammoth Lakes, California, she was ready to throw in the shovel. Winter of 2022/2023 ended up being a record-breaking snowfall year for Mammoth Mountain with over 800". Whew. She dodged the shovel on that one!
Living in a resort town, Ande became a career chameleon, taking on many different roles to remain busily employed, often with multiple positions simultaneously. Bookkeeping, escrow management, real estate sales and bartending have honed her communication and customer service skills and numbers have always been "her thing." With the lure of playing with numbers, learning new software, organizing financial record keeping, and the bonus of getting to be involved in events, Ande was delighted to come to join the team at Bend Chamber.
Ande is happily exploring her new home with her husband Harry and her three black Labradors, looking for the best places to adventure with the dogs, fly-fish with her husband, search out the yummiest tacos and visit wineries, to taste wine, of course, but also to geek out on conversations about soil.
The Bend Chamber is actively supported by these Signature Investors