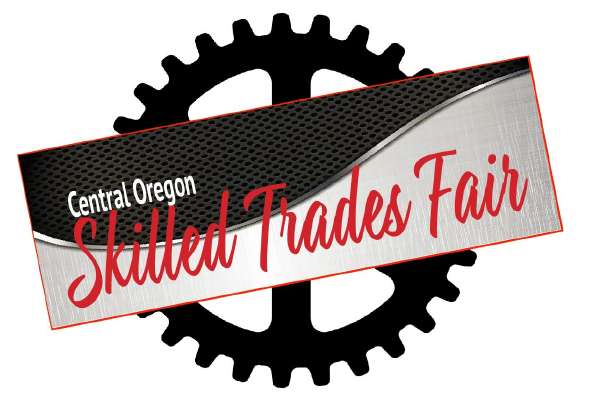 Friday February 25th: Register Now. DEADLINE for registration is February 15, 2022. All OHA COVID precautions will be followed, including mask and social distancing guidelines.
WHEN
● Friday, February 25, 2022.
● Students attend 9 am through 1 pm.
● Doors open at 7:40 am for Industry and community partners to set-up. ALL individuals
must check-in with the Skilled Trades volunteers in the Middle Sister Building. We will
have you sign-in, provide you with official partner identification, update you on additional
event details, and direct you to your space.
WHERE/SPACE
● Deschutes County Fair and Expo Center.
● When you complete your online registration, please tell us if you want to be indoors in
the Middle & South Sister Buildings, outdoors in front of the Middle and South Sister
Buildings, or outdoors in the covered Sagebrush Arena – great space to showcase heavy
equipment!
WHO WILL BE ATTENDING
● Youth and educators will be joining us from across the High Desert region. We anticipate
about 500 youth.
● Industry & community professionals will be joining us from local businesses, trade
unions, not-for-profit organizations, military branches, and higher education.
WHAT
● Plan to bring a hands-on activity to engage and expose students to what it takes to work
with you in your field.
● Be prepared to share your career pathway.
● Not sure what to do? Please ask and we can brainstorm together.
COST
● We have a scaled sponsorship cost this year starting at $50. See attached for
Sponsorship levels.
● Coffee and lunch will be served in designated hospitality rooms.
QUESTIONS?
Contact tracy.willson-scott@hdesd.org
(Event is subject to cancellation due to inclement weather or updated COVID-19 guidelines.)