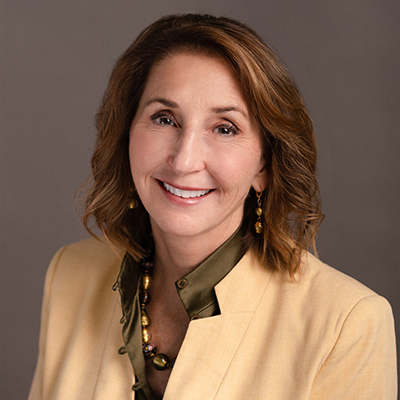 Katy Brooks, CEO
Katy Brooks is the Bend Chamber of Commerce CEO. Her vision for the chamber is to catalyze an environment where businesses, their employees and the community thrive. The chamber supports a collaborative business environment and leads efforts to resolve on tough issues like the affordable housing and childcare shortage, assisting businesses with resources, and advocating for business at the local and state level.
 Katy's background in economic development, coalition-building and government relations enables her to understand public policies and issues in order to advocate for the businesses of Bend as well as forming partnerships and alliances that support a growing business community.
Her career has included over 20 years working in public affairs and economic development for the ports of Portland, Oregon and Vancouver, Washington. She has been a public affairs and strategic planning consultant for public and private organizations in Oregon, Washington and Alaska, and managed community relations for the Oregon Department of Transportation. Katy is a member of the Oregon State Early Learning Council and has served on numerous regional, state and city boards and committees. Prior to coming to Bend, Katy served on the public affairs committee of the Greater Vancouver Chamber of Commerce, and the board of directors for the Washington State Business Association.
 Katy received a BS at Southern Oregon University with graduate studies at Portland State University. She has received extensive training in facilitating public issues and resolving conflict. She and her family reside in Bend.
The Bend Chamber is actively supported by these Signature Investors