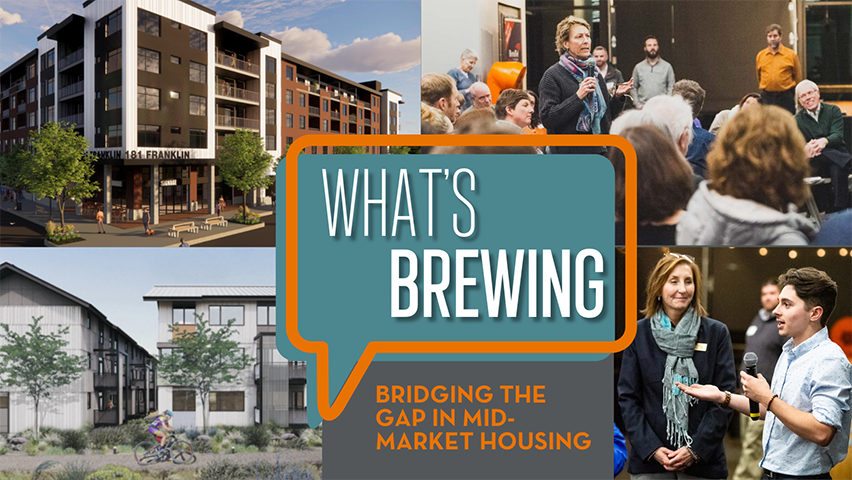 What's Brewing: Bridging the Gap in Mid-Market Housing — June 21
Pre-registration is now closed, please join us at OSU to register at the door
Addressing the Challenges and Opportunities for Mid-Market Housing in Bend
Join us for What's Brewing in the new Edward J. Ray Hall at OSU -Cascades and learn about the progress being made through the Workforce Housing Initiative spearheaded by the Bend Chamber.
You will learn what the Bend Chamber has done to move this initiative forward through constructing innovative legislative proposals, partnering with experts in workforce housing solutions, and presenting current market trends which impact mid-market housing across the country.
You'll also get an overview of the new Bend ADU Guide, an online resource for homeowners covering all the details on what it takes to build an ADU on your property in Bend. This comprehensive guide was created by the Leadership Bend Class of 2022.
Employers and investors can anticipate leaving with information on how to become more involved in the Bend Chamber's Workforce Housing Initiative and effectively address the challenges of workforce housing in our community.
Beverages will be provided, including beer from Deschutes Brewery, as well as full-sized appetizers courtesy of OSU-Cascades. See you on June 21!
Free parking is available onsite at the OSU-Cascades Campus after 5:00 p.m. See Parking Map for other locations.
You may cancel your ticket for a full refund, up to 48 hours before the date and time of the event. Cancellations with less than 48 hours' notice will not receive a refund. When you register for an event, you agree to these terms.
• Doors open at 5:00 p.m.    • Program starts at 5:30 p.m.    • Networking from 6:45 to 7:30 p.m.
OUR EXPERT SPEAKERS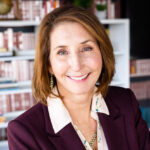 KATY BROOKS—Bend Chamber CEO
Katy Brooks is the Bend Chamber CEO. Her vision for the chamber is to catalyze an environment where businesses, their employees and the community thrive. The chamber supports a collaborative business environment and leads efforts to resolve on tough issues like the affordable housing and childcare shortage, assisting businesses with resources and support through the pandemic, and advocating for business at the local and state level.
JERRYCK MURREY—CEO of Annum
Jerryck Murrey is the founder and CEO of Annum, specializing in corporate partnerships to provide employee housing. Annum is positioned to address the issues of workforce housing on a national and international scale. Annum aims to collaborate with the world's most innovative companies, real estate participants and public sector representatives, to provide housing at below market rates.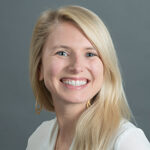 CHLOE CRABTREE—Leadership Bend Graduate and Business Development Manager at Pridestaff Bend
Chloe Crabtree is currently the Business Development Manager at Pridestaff Bend, a local staffing and recruiting firm. She is also a 2022 Leadership Bend graduate and serves on the Boys and Girls Clubs of Bend board of directors. As the Business Development Manager at Pridestaff she enjoys being involved in the Central Oregon community, helping connect local businesses with the right candidates.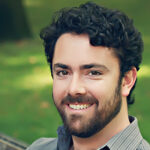 ALEX JOYCE—Managing Partner at Cascadia Partners
Alex Joyce is the Managing Partner of Cascadia Partners, a full-service urban planning, real estate economics, and public policy firm based in Portland and Bend. Alex is based in Bend and has worked on many planning, development, and public policy projects locally, including the Bend UGB Expansion, the Central Westside Plan, and the Core Area Plan.
Cost
$25 Members | $40 Non-Members — At the door: $30 Members | $40 Non-Members
Location
Ed Ray Hall, OSU-Cascades
1500 SW Chandler Ave., Bend