---
Building Tomorrow's Workforce
With the goal of increasing internship opportunities and addressing current workforce shortfalls in the Bend community, we have rebranded our internship initiative with our Central Oregon regional partners as Youth Career Connect Bend. By forging a regional collaborative partnership with internship networks in Redmond & Jefferson County, we are now positioned to offer member businesses and local students more diverse experiential learning opportunities and solutions.
Before Youth Career Connect, our regional internship network was "program rich" and "system poor." We are now working alongside partners, like Heart of Oregon Corps, Worksource Oregon, Central Oregon Intergovernmental Council, and others, to knock down barriers and create a smooth pipeline out of all the successful programs in Bend and across the region. Never before has there been one place for such diversity of businesses and academia to meet and connect to create hundreds of high value experiential learning opportunities. This internship pipeline will help meet the current needs of employers while also developing a talented local workforce for the future.
So, from a student's perspective, are you trying to discover a career path, or do you have a career path mapped out but can't seem to get your foot in the door? Are you looking for an opportunity to gain valuable career
related experience with a local business? We are forming partnerships with a diverse group of businesses that includes Deschutes Brewery, St. Charles Health System, The City of Bend, Five Talent, EarthCruiser, OnBoard Dynamics, Hooker Creek and many more to provide exciting and meaningful learning opportunities.
For businesses, do you have a current project or business opportunity that your current staff can't find time for? Have you thought about hosting an intern but are not sure where to start? Consider Youth Career Connect Bend your internship "easy button." We can help you launch, revitalize, revamp or grow your current internship program, and, thanks to collaboration with our local schools, community college and university, we can help find great local student candidates to fill these internship positions.
Youth Career Connect is quickly becoming a driving force in the workforce pipeline development efforts here in Central Oregon. How can we help you?
---
Help us MATCH!
We've secured a $10,000 grant from the MCM Foundation contingent on our raising matching funds. We need community investments of up to $1,000 to receive this grant.  We need the community's help in meeting this goal.  Please take a moment to contribute to the YCC Bend program by donating today!
---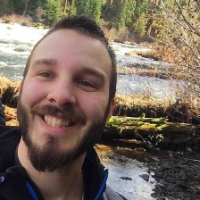 Contact Bend Chamber Intern Coordinator:
David Haines
EMAIL: david@bendchamber.org
PHONE: (541) 382-3221