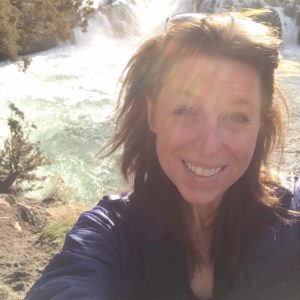 Stephanie was born in Chicago, raised in Alabama, married a banjo player from California, has a son named Boots, and no shortage of stories.
She graduated from the Alabama School of Fine Arts with an advanced diploma in Fine Art Design and continued her education at the Art Institute of Chicago.  In 2002, she realized it was time to get started on a career and began focusing her skills in the ever evolving world of design and marketing.
Stephanie has always had a passion for business and collaborating with community stake holders on creative solutions, "I believe in bringing intentional and strategic efforts to the table in building community by design and not by coincidence."
Having run a few of her own businesses, founding a community organization and working with Chambers of Commerce for over a decade, Stephanie brings passion and experience to the Bend Chamber  Marketing Department.