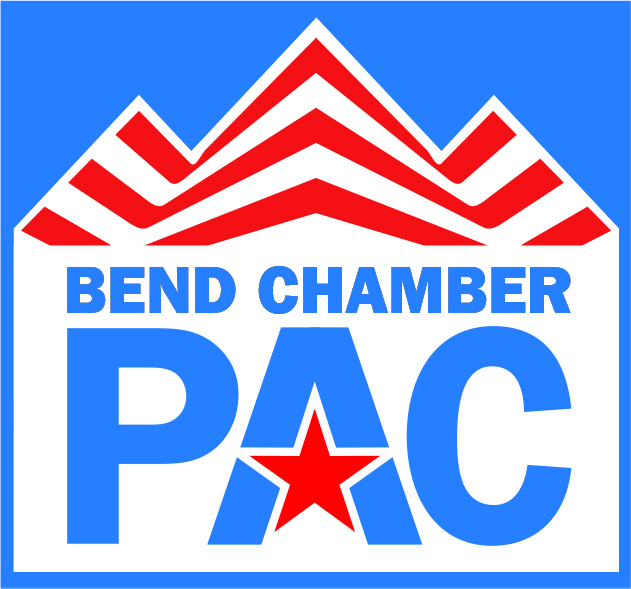 September 14, 2020
Dear Bend Chamber of Commerce Member,
With the November election quickly approaching, the Bend Chamber Political Action Committee has been diligent in engaging and interviewing potential candidates running for local and regional levels of government to determine endorsement and financial support based on the following priorities for our members:
Ensuring that the business environment in our city is prosperous and easy to navigate.
Seeking candidates that understand the uniqueness of our community, its livability and how responsible and forward-looking policies fit with the long term vision of Central Oregon.
There are four Bend City Council seats open and we are pleased to focus our attention and endorse the following candidates in the November 3, 2020 election:
| | |
| --- | --- |
| Current City Council | 2020 Endorsements |
| Sally Russell, Mayor | |
| Barb Campbell | |
| Gena Goodman-Campbell | |
| Justin Livingston (Open) | Justin Livingston (Seat 1) |
| Bill Moseley (Open) | Anthony Broadman (Seat 2) |
| Chris Piper (Open) | Chris Piper (Seat 3) |
| Bruce Abernethy (Open) | Michael Hughes (Seat 4) |
The support of Bend business friendly candidates is made possible due to the generous financial contributions from our members and the community. We ask for your consideration in donating to support the efforts of the Bend Chamber PAC.
Please make checks payable to: 
The Bend Chamber PAC
Mail to:  
The Bend Chamber PAC
c/o The Bend Chamber of Commerce
777 NW Wall Street, Suite 200
Bend, OR 97703
If you have any questions regarding a donation or about the Bend Chamber PAC, please contact Sara Odendahl at clearwaterstrategy@gmail.com.
Sincerely,
Bend Chamber PAC Board of Directors
---
The Bend Chamber PAC is an independent Political Action Committee, operating under the umbrella of the Bend Chamber of Commerce. The PAC utilizes the chamber's non-profit, advocacy 501(c6) status, and is funded entirely from PAC-specific donations.