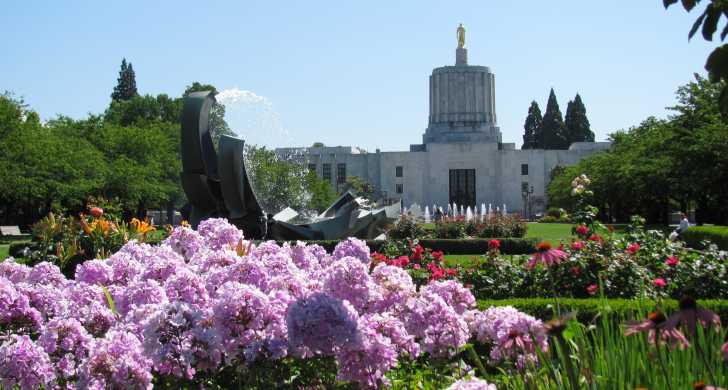 The Bend Chamber is participating in Chamber Day at the Capitol in Salem and has a full day planned of meetings with elected officials and state leaders on Wednesday, April 10. The purpose of the day is to showcase a variety of businesses and industries, express concern of cumulative impact from new revenue generation bills, and to advocate and discuss legislative opportunities for our region. The Bend Chamber writes official letters to state leaders in support of, in opposition to, and for consideration and travels to Salem for in-person testimony as needed (ICYMI see the video from the innovation district day). The Legislative Council and Advocacy Council also meet with the Central Oregon delegation regularly to stay informed about what is happening in Salem and provide State Representatives and Senators comments, concerns, and feedback. But Chamber Day at the Capitol is something else. Chamber Day is a unique opportunity for a group to travel over, represent 1,300+ members and 25,000 employees from diverse industries, hold strategic meetings, and talk about specific priorities.
This year our focus is:
The cumulative negative impacts to Central Oregon businesses from new revenue/new tax laws and regulations
Support for OSU Cascades Student Success Center and Innovation District
Support for child care legislation to increase facilities in Central Oregon/address the shortage
Housing needs – workforce, affordable and more
Workforce development – interns, training, etc.
If you have not participated in Chamber Day at the Capitol, it is a very long day, but productive and effective. Elected officials work for us and we can help shape public policy by sharing our perspectives.
Check back in the next e-news for highlights and updates from the trip!
<if you're on Twitter, follow Katy Brooks for real time updates?>