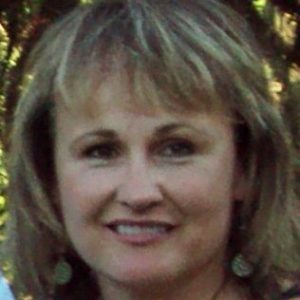 By: Lisa Stroup, executive director for The American Red Cross – Central and Eastern Oregon

It is important to all of us that Central Oregon remains resilient and healthy.  Natural and man-made disasters can alter our lives in an instant.  You have an amazing and pro-active Red Cross team in your community, so use us!For more information contact Lisa Stroup, lisa.stroup@redcross.org, 541-306-1238 or 541-749-4196.
---
I grew up in Central Oregon, raised a family and owned several small businesses here.  I thought I was well informed about my community until I joined the American Red Cross and learned about the many unsung heroes living among us.
Did you know?
You are being served by a dedicated team of volunteers that are on call 24/7?  These people respond when called (usually by the Fire Department) to provide immediate assistance during disasters like house fires.  They are trained and equipped to provided lodging, financial assistance and mental/health services at all hours of the day or night.
A Red Cross team will provide you free training and tools to make a Disaster Preparedness Plan for your business?  Call us and we will be there!
Your community is home to 14 companies and organizations that have qualified as Red Cross Full Circle Partners? These dedicated folks have done the work needed to be prepared within their own businesses and are helping the Red Cross support the rest of the community so we can Prepare, Respond, and Recover during a disaster.
More than 95 percent of the blood you receive at our local hospitals is provided by the Red Cross.
Deschutes County Red Cross volunteers have installed over 100 free smoke alarms this summer? Local Red Cross teams will be working with fire departments this year to install more free smoke alarms and teach disaster preparedness with a goal of reducing home fire deaths by a least 25 percent.
Your Central/Eastern Oregon Red Cross teams have 17 fully-stocked trailers of equipment and 126 shelter sites identified, inspected and ready for use during disasters like wildfire?
For the past 2 years, your local Red Cross has brought you the free public presentations of Shaken: What the Cascadia Earthquake means to Central Oregon?  Shaken III will be at the Tower Theatre on October 20th of this year!
The Red Cross organizes and facilitates Prepare! Redmond, as Redmond has been designated by FEMA as a rescue center in the event of a statewide disaster such as Cascadia.
Your local Red Cross team trained over 3,700 people this year including 1,500+ youth in disaster preparedness.
This year alone, Central Oregon Red Cross volunteers have deployed to Texas, Illinois and Washington to help with flooding and fires. When our community is in need, Red Cross teams from across the region and nation will respond to help us.