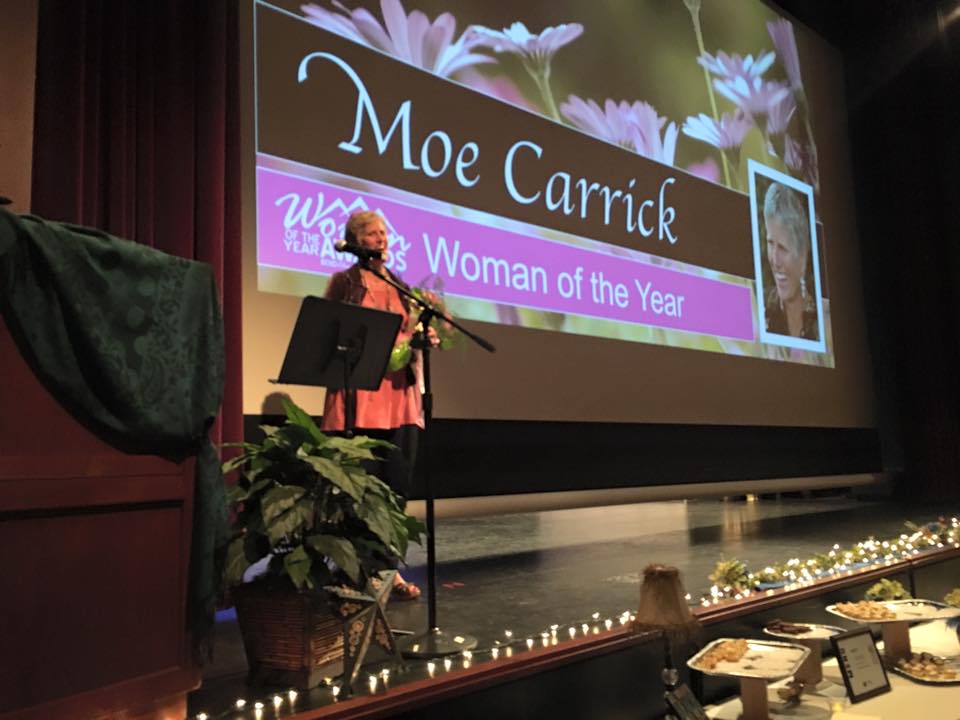 Woman of the Year Winner:
Moe Carrick
Fourteen years ago, Moe founded Moementum, Inc., one of Bend's most successful training and consulting companies. Today, Moementum works with clients nationally and internationally across sectors who share one common desire; to leverage the competitive advantage of effectively and fully engaging employees and building vibrant, aligned organizations.
Moementum has been consistently profitable and operated in the black since its inception.  It also became one of Bend's first Certified B-Corps in early 2015, affirming Moe's vision to use business as a force for positive change in the world. In sponsorships and pro-bono services,  Moementum donates almost 1/3 of its total revenue to Bend area organizations.
Moe has also managed to be the primary breadwinner and full-on mom for her three great children, the joys of her life.
"Moe like many successful business women has managed to craft a successful career and company in a world that offers advantages to – – and is dominated by – men.  Of her many attributes, I most admire the way Moe has been able to achieve what she has without, figuratively speaking, becoming one of the guys. Moe consciously makes a choice to bring her innate feminine attributes to the way she works and develops partnerships with clients, employees and partners," according to her Woman of the Year nomination form.