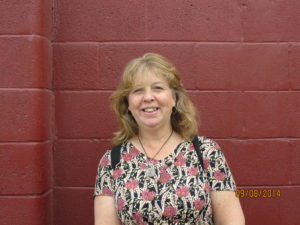 By: Diane Turnbull, central area manager of Start Making A Reader Today
For 24 years SMART, Start Making A Reader Today, has partnered with schools around the state, engaging community volunteers to read one-on-one with Pre-K through third-grade children, helping to strengthen literacy skills and encourage a love of reading. SMART has steadily grown to become Oregon's largest volunteer literacy program. Together, with support from communities and schools around the state, SMART is improving the reading capacity of Oregon's children.Visit www.GetSMARToregon.org or call 1-877-598-4633 to learn more.
---
There are many benefits to volunteering for a good cause in your community.  When we volunteer, we are focused on the opportunity to help others.  Certainly, we all receive a sense of satisfaction when we help someone perhaps less fortunate than ourselves, but there is so much more to be gained from volunteering your time.
As the area manager for Start Making A Reader Today (SMART) in Central Oregon, volunteers often tell me they are "doing it for the kids."  What I find interesting is, in talking to them after a few volunteer sessions, they begin to realize how much the volunteer experience is enriching their own lives.
The Corporation for National and Volunteer Service states,  "Research has established a strong relationship between volunteering and health: those who volunteer have lower mortality rates, greater functional ability and lower rates of depression later in life than those who do not volunteer."
So, why wouldn't you volunteer?  For some the question might be more about where to volunteer. You can start by asking yourself what are the most important issues facing our community and which is of the greatest concern to you.  If you are moved by the plight of those who arehomeless, you could consider volunteering at your local homeless shelter or a local church that provides meals for the homeless.
If you feel deeply connected to the needs of children in your community, perhaps you could finda volunteer opportunity at the local Relief Nursery or as a Big Brother or Big Sister.  If you have children or grandchildren at local schools, your presence in that school will let your children know that school is important just because you are there.
For many of us there is a time factor.  Our lives are so full of work, family, recreational, spiritual and personal pursuits we wonder where we could possibly incorporate a volunteer position into our routine.  Most organizations utilizing volunteer support understand this.  At SMART, we have a range of volunteer opportunities and time commitments from one hour a week to as much as 10 hours a week.  All you really need to do is talk to the volunteer coordinator at any organization you are interested in supporting.
Getting involved for your personal benefit and the good of the community is easier than you may think.  Here in Central Oregon our best resource for finding volunteer opportunities is Volunteer Connect.  The Volunteer Connect website will guide you through the process of finding the right opportunity for you.  Check it out today and be involved tomorrow! www.volunteerconnectnow.org.