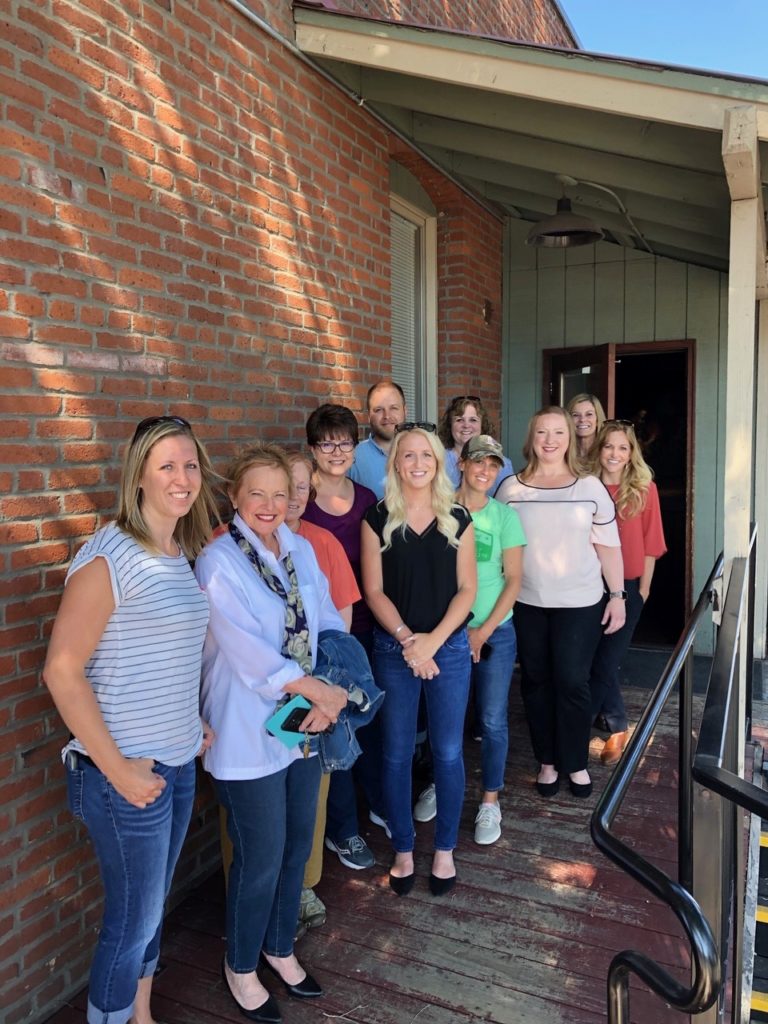 You may have heard the saying "it takes a village," and that's exactly what it takes to keep things moving at Shepherd's House Ministries.Throughout the year, volunteers dedicate their time and skills to help serve those in need. It takes all kinds of people with all kinds of skills in order to be able to serve the community.
In August 2019, the St. Charles Health System Quality team contacted us about volunteer opportunities at Shepherd's House Ministries.
Ashley (pictured front left) and her team helped clean the Men's Center commercial kitchen and several organizational vehicles.
The team powered through some not so glamorous work while smiling, laughing, and encouraging each other. Their team bond was encouraging to witness. Just a few hours of volunteering made a huge impact on the Shepherd's House Ministries community.
There is nothing better than seeing our community come together to help others. We are grateful for the St. Charles team and all of our volunteers that make a difference in the lives of others.
We continue to build relationships with people in our community and have on-going volunteer opportunities for business teams, individuals, and families.
For more information about volunteering, please visit shepherdshouseministries.org/volunteer
Ryan Olufson
Volunteer Coordinator
541 388-2096 ext 215
ryano@shepherdshouseministries.org