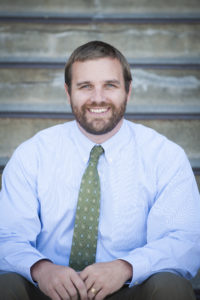 Shay Mikalson is the Superintendent of the Bend-La Pine School District, Oregon's 5th largest school district serving over 18,600 students. In this role, Shay Mikalson works daily to provide exceptional education leadership in support of the building, implementation and investment in an education system that meets the diverse learning needs of every student and provides boundless opportunities that support individual student success.
In this position, he has earned a statewide reputation for increasing student achievement and graduation rates to all time historical highs for Bend-La Pine Schools through his leadership on personalized learning empowered by technology, the strategic alignment of job-embedded professional development, and the implementation of a performance management system to support the move from a culture of compliance to a culture of performance by using data to: identify specific, systemic issues and barriers; highlight successful strategies and potential solutions; and empower local schools and teachers to make data-based decisions to achieve the vision of preparing every student to be college-prepared and future-ready.
Prior to joining the Bend-La Pine Schools, Mr. Mikalson served the Redmond School District as its superintendent, principal of Obsidian Middle School, principal of International Baccalaureate School of the Cascades, assistant principal at Redmond High School, as well as the District's federal smaller learning communities grant director, school improvement coordinator, and as a high school mathematics and science teacher.  In all positions, he championed rigorous and ambitious learning opportunities for students, fair teacher and administrator evaluations, staff development and training, and data‐based decision‐making.
He has been an Oregon Science Teachers Association New Teacher of the Year, a presenter at numerous state conferences, and a consultant to school districts undertaking high school reform and district‐wide improvement strategies. He continues to teach graduate level teacher and administrative courses for Oregon State University, Lewis and Clark College, George Fox University and serves on numerous boards.
Shay Mikalson balances his professional passions with life as a devoted husband and the father of five children.