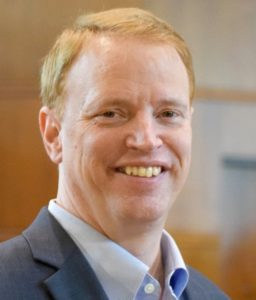 Tim Knopp is a native Oregonian who has lived in Central Oregon fo​r over 39 years. He and his wife, Melissa, have been married over 30​​​ years and have 4 children: Reagan(his wife, Caitlynn), Emilie, Daniel, and Grace.
His background includes nearly 20 years as a small business owner and community service as a former little league coach and board member of the Bend Chamber of Commerce as well as serving as a current board member of affordable housing non-profit, First Story. Tim is the Executive Vice President of the Central Oregon Builders Association and the Executive Director of Building Partners for Affordable Housing.
Tim previously served in the Legislature from 1999 to 2005 for three terms, including one as Oregon House Majority Leader. He led the PERS Reforms of 2003 that saved taxpayers billions. Moreover, Tim helped pass legislation protecting the kicker by putting it in the Constitution, where in 2007 it ultimately returned over a billion dollars belonging to the taxpayers. He's been a champion for small business and job creation. Senator Knopp was appointed Vice-Chair of the Senate Workforce Committee and serves as a member of the Health Care & Human Services committees during the 2017 Legislative Session. Tim was elected to his first term in the Oregon State Senate in November 2012 and elected Deputy Republican Leader in 2014. Senate District 27 encompasses the Central Oregon communities of Bend, Redmond, Sunriver, and Tumalo.​​