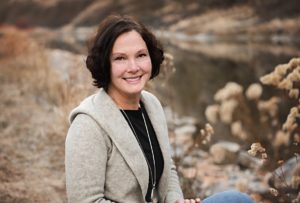 This summer, I was the cybersecurity instructor at Tech Trek, a camp hosted each year at COCC by the American Association of University Women. The week brings together middle-school girls and female engineers, scientists, economists, and related professionals for hands on learning. My class tackled advanced encryption. And they excelled, making it through complex cryptanalysis that would frustrate most adults. When they cracked the final code—together as a team—I let out a shout of joy! In that moment, the threads of my career, education, and personal history wove into a braid.
When I was young and visiting work with my parents, computer programming was a gender-diverse field. Women and men shared office space and leadership at software companies. Something changed by the time I went to college; I was often the only woman in my programming courses in the 1990s. Technology remains a gender-lopsided career today. In an information security certification course this fall, I was one of three women in a class of 35. And even in K-12 public education, our Oregon CIO council is overwhelmingly male. My colleagues are thoughtful, successful, knowledgeable men. I count them among my closest friends. And, we need more women at the table. Central Oregon flourishes when we have racial and gender-diverse teams solving problems and creating the future together.
My job—my daily routine—involves supporting my staff, approving purchase orders, drafting information policy, planning and strategizing future technology systems, and keeping cyber criminals at bay.
But, my vocation—the larger arc of the work I have done the past two decades—is gathering diverse groups to improve life for our students, families, and communities. I have been drawn to creating spaces and opportunities for women to lead in and with technology. Standing in that Tech Trek classroom this summer, seeing the triumphant faces of the 24 smart, beautiful, confident girls who conquered a difficult task, I recognized and treasured my impact. My impact is not what has come before, but what comes next. It is great timing, as we have work ahead of us to restore technology as a force for social good.
Content supplied by nominee