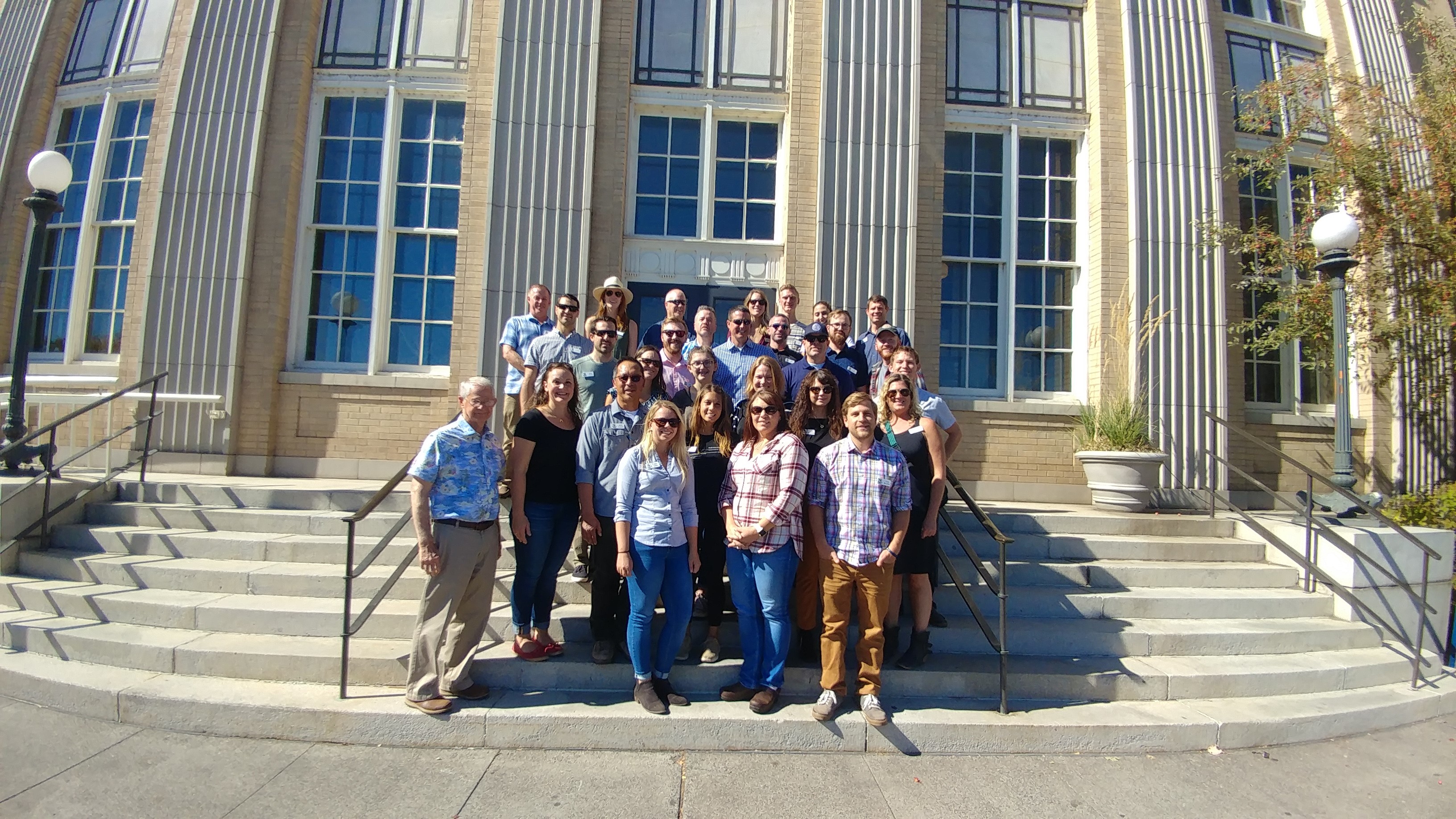 By Alandra Johnson, Leadership Bend Class of 2019
It's no surprise to learn that strong leaders find meaningful ways to give back to their communities. The November 15 Leadership Bend session helped participants understand different ways they could give back and serve the Central Oregon community.
Gwenn Wysling, Executive Director at Bethlehem Inn, hosted this month's Leadership Bend event. The session took place at the local shelter for homeless families and individuals in north Bend, which is entering Phase 2 of construction to house more individuals in need. The setting helped to keep the topic of giving back front of mind for all Leadership Bend members.
Gwenn kicked off the day's session by offering a brief overview to explain the mechanics of how nonprofits work. Gwenn was joined by representatives from many area nonprofits including Zak Boone from COCC Foundation, Amanda Gow from Boys and Girls Clubs of Bend, Ryan Stillwater from Saving Grace, Kat Mastrangelo from Volunteers in Medicine and Brad Porterfield from the Latino Community Association.
The panel shared the mission of their respective organizations and also informed the group about how they frequently work together. The message was clear: Local nonprofits believe their best bet to do good is to focus on collaboration, rather than competition.
This month's City Club focused on Politics, Sex and Religion:  How to Have Difficult Conversations with Dr. Steven Koski, Pastor at First Presbyterian Church, Erika McCalpine, business instruction at OSU Cascades, and Tim Williams, attorney with Dwyer William Cherkoss. Moderator Ruth Williamson led the panelists through a variety of scenarios and asked each how they would handle the given difficult situation. The discussion centered for a while on an experience Erika, an African American woman, recently had with a group of men calling out a racial epithet to her while she was walking to her car. The experience shook her and the audience was visibly disturbed to learn about hate speech taking root in our community.
Back at Bethlehem Inn, the Leadership Bend group dug deeper into the topic of how to have difficult conversations, with many members feeling they had inadequate time to engage with such an important subject.
Local nonprofit board  members visited in the afternoon to share their experiences about sitting on a board. These included Shon Rae from the Boys and Girls Club of Bend, Terry Juhola of the COCC Foundation, Cheryl Parton from Saving Grace, Stacy Neil from KIDS Center, and Howard Friedman from Bethlehem Inn. Each panelist recommended the experience to the group and suggested finding a cause that gave them a powerful reason to serve.
Annie Nelson, an attorney with Karnopp Petersen and Leadership Bend alumni, spoke about her experience being placed as an intern on the KIDS Center board. Hearing about the transition from Leadership Bend to the board was informative and insightful for many members considering a similar move.
Lastly, Gwenn and her staff offered a tour of Bethlehem Inn for the participants. The new family wing is complete and we saw children eating, playing and studying while visiting. The area is clean, bright and safe. The new singles units are under construction now, as part of the Inn's capital campaign.
Finding ways to serve is an important part of becoming a leader. After the November meeting, it's likely many Leadership Bend members will look to find more ways to give back — whether that is serving on the board of a local nonprofit or volunteering time to serve meals to those in need.