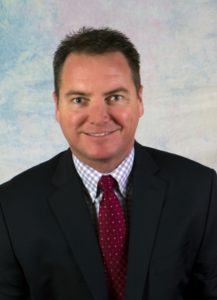 Kevin Cole, MBA, CFA, Chief Financial Officer, Mid Oregon Credit Union.
Mr. Cole is an experienced finance executive with a Masters of Business Administration and the Chartered Financial Analyst® designation. Prior to joining Mid Oregon Credit Union, he served as Chief Financial Officer at Maps Credit Union in Salem, Oregon where he was responsible for developing financial strategy to consistently improve earnings within established risk limits. Cole has over nineteen years of experience in the credit union industry including CEO at Heritage Grove Federal Credit Union, and CEO at Eagle Credit Union in Stockton, California. Throughout his career, Cole has been recognized for significant improvement in positive financial results.
In his spare time, Kevin enjoys the great outdoors, running, tennis, hiking, skiing and spending time with his kids.