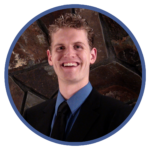 By: Jet Cowan, owner of The Hidden Touch

The Hidden Touch provides photography, videography and technology consulting services. With 7+ photographers each specializing in multiple areas, we're ready you capture your family, business or organization the way you want. We have brought new technology and business ideas to Central Oregon such as 3D photography modeling. We also have an all-female staff to capture and print your labor and delivery and boudoir photography. We are here to help you look your best and utilize media to expand your business.
---
People ask when to use a professional photographer. The first thing to think about is, how are the images going to be used? Are they going to be printed for your business, online for Facebook, on a billboard or in a family album? Your images represent you. They display who you are, what your business represents and can provide a critical first impression.
If it's personal, have fun! Use your smart phone. Be part of the latest editing fad if you so desire. If it's for business, or you want your photos to have lifetime quality, it's time to bring in the professionals. A professional has the tools and know-how to produce beautiful images and work with you to get your images on time using the most practical type of media to display it.
You may be asking yourself, "Aren't most cameras 'good enough' to take quality photos these days?" Although there are great cameras on the market for just a few hundred to a few thousand dollars, a professional photographer can create a dynamic image using any type of camera. What sets the professional apart from your friend is reliability, quality, service and timeliness. If you need a photo to help build your idea or product, represent you and your imagination, or stir the emotions, a professional will deliver and can do it on a deadline.
Professionals also have the tools to provide the latest technology to break the imagination's boundaries. One new technology is 3D photography. We are seeing multiple markets innovate around 3D though advances in holographic imagery, 3D television, 3D printing and photographic 3D modeling. With the right equipment, a photographer can create a true-to-scale 3D model that allows you to walk through, spin around and see an entire area like a dollhouse. This technology is being used in archiving exhibits, construction, real estate, architecture and even insurance – and these industries are just touching the surface of this technology's capabilities. Companies such as Microsoft and Samsung are already developing applications to bring virtual reality to your smartphone.
Take a moment to think about the photos that represent you. Now think about the photos that represent the leading businesses in your industry. When clients see you they will be comparing you to the other media out there and you need your photos to shine. Utilizing a professional will help your business grow into a leader and stand above the rest in your industry.