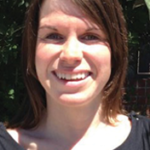 By: Penny Pritchard, Deschutes County Tobacco Prevention Coordinator
Deschutes County's Tobacco Prevention and Education Program (TPEP) works with community partners to promote tobacco-free communities. Since the state's TPEP began, cigarette consumption in Oregon has decreased by 53 percent; adult smoking has declined by 22 percent; and 8th grade smoking has declined by 80 percent. In addition, the smoking prevalence among 11th graders in Deschutes County decreased from 27 percent in 2006 to 11 percent in 2014.
---
As of Jan. 1, state law prohibits the smoking of e-cigarettes and similar devices in restaurants, bars, workplaces and other indoor areas. Using inhalant delivery systems (including vape pens and e-hookah) within 10 feet of doors, accessibility ramps, windows that open and air intake vents is also prohibited.
These changes are the result of an update to Oregon's Indoor Clean Air Act (ICAA), which protects Oregonians from the health risks associated with secondhand smoke.
With a few easy steps, businesses can comply with ICAA updates by:
Replacing existing, "No Smoking Within 10 Feet" signs with new signs that include "No Vaping" language. Signs, which are available at the Bend Chamber (777 NW Wall St., Bend), should be posted at all entrances and exits. Signs can also be downloaded here.
Posting "No Smoking / No Vaping" signs for outdoor seating or dining areas that are within 10 feet of entrances, exits and accessibility ramps, windows that open and air intake vents.
To report a violation of the law, residents and local businesses can use the Oregon Public Health Division's online complaint form or call 1-866-621-6107.