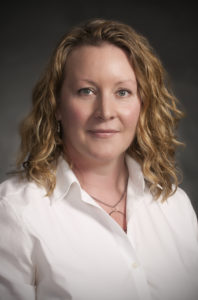 By: Lynne McConnell, associate director of HomeSource and Assets for NeighborImpact

Lynne currently serves as NeighborImpact's associate director of HomeSource and Assets in Bend. HomeSource supports wealth building for working class Central Oregonians.  Lynne has accrued a spectrum of experience including working for Outward Bound as a guide, lawyering with a pro bono emphasis and being the operations manager for a remote ranch. Lynne believes in jumping into each opportunity wholeheartedly.  She can often be found digging in her garden, cooking for a crowd or exploring the wilds with her family. 
---
First created in 1999, the Oregon Individual Development Accounts (IDA) program has steadily gained momentum, helping thousands of hard-working Oregonians save for a better future.
Here in Central Oregon, the ability to create employment opportunity is a valuable tool. IDAs have sparked resilience and hope for hundreds in Central Oregon by teaching financial health, promoting faster savings and inspiring bigger dreams.
Through the program, customers save for at least 6 months and up to 3 years. For every $1 saved, customers are eligible to receive an additional $3 of match and up to $12,000 total.
Since 2009 in Central Oregon, the Oregon IDA has supported:
–          67 small businesses starting or expanding
–          68  first-time home buyers
–          15 individuals pursuing higher education
–          14  home rehabilitations or accessibility conversions
–          3 vehicles purchased to help obtain or maintain employment
The local scope of the Oregon IDA goes far beyond those numbers. In one of the hardest hit areas of the country, this program has provided vitality to microbusiness owners, instilling hope and a vital skill set that has allowed them to pursue their dreams of opening small businesses.
The renewal and expansion of the Oregon IDA program added several savings categories, including the ability to save for a vehicle, first and last month's rent, hiring an employee in a small business, as well as the ability to establish or rebuild credit while saving. NeighborImpact sees significant benefit for Central Oregonians in these new savings categories and is actively working on guidance to enroll new savers as soon as possible.
NeighborImpact values the community-focused approach taken by the Oregon IDA program in Central Oregon, where NeighborImpact works with five other organizations to support customers in achieving their goals. While participating in the program, savers complete 8 hours of financial workshops and additional courses about their savings goal, such as home buyer education or business planning. Customers reporting satisfaction with their financial status doubles from start of the program to completion, and their reported financial resilience and habit of savings triples. The Oregon IDA has demonstrated impact and has given new hope to Central Oregonians.
The program is available to participants in Central Oregon under 80 percent Area Median Income on a first come, first served basis. For more information, or to sign up for an orientation, contact NeighborImpact's HomeSource office at www.neighborimpact.org/homesource or call 541-323-6567.