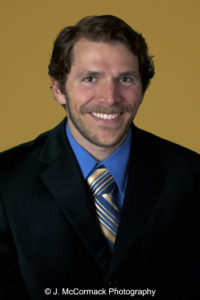 Douglas Fischer Mediation offers forward-thinking mediation services to businesses, families and individuals in Central Oregon. Doug has a master's degree in conflict resolution and approaches conflict with a facilitative and transformative style. More than just settling the dispute, he wants the parties to feel satisfied and improve ongoing relationships. "Conflict can be seen as a gift of energy, in which neither side loses and a new dance is created." Call Douglas Fischer Mediation at 541-728-3289.
---
Mediation … What's that?
Mediation may be a new idea to us in the 21st century, but it's actually an ancient practice. Indigenous tribes used wise and respected elders as mediators. Ancient Greece used transformative mediation before trial, focusing on the participant's relationships. They followed a three-step method of ethos, pathos and logos—using each individual's ethical nature, ability to empathize and their logic/ideas to resolve conflict. Confucius taught to settle disputes with moral persuasion and agreement. Even the bible preaches for mediation over litigation (1 Corinthians).
So what exactly is mediation and why am I writing about it? Mediation is the holistic and innovative alternative to going to court. A mediator acts as a neutral, third-party facilitator to help guide the conflicting parties along a path of story sharing, understanding, brainstorming and creative problem solving, which allows the parties to actually design the resolution themselves. No judge, no lawyers, no ludicrous fees, no waiting for endless months and no public hearing. Mediation is a speedy, affordable, private and binding process that can result in win-win resolutions. It typically takes 1-3 hours and the only cost is the mediator's rate.
In my opinion, there are two main reasons why mediation is the best option for resolving conflict. First, you get to tell your story and be heard. More often than not, the salient issue in conflict involves communication or the lack thereof. In mediation, the parties sit down together to discuss what happened, how it affected them and why it is important. There is a degree of understanding and good faith that you can't attain in court or arbitration. In a recent mediation, I had family members enter a room cursing and yelling at one another, but after mediation they were crying and hugging one another; it was extremely powerful.
Mediation allows for the creative and flexible design of resolutions. In court, a judge decides who owes whom what. One side wins, the other loses. In mediation, both parties have to agree to a resolution and it can be tailored to their specific needs. This allows for both parties to win, as additional value can be created. Plus, a plaintiff can demonstrate human compassion by reducing debt interest for someone experiencing hard times or even replacing it with work-trade.
I encourage you to give peace a chance. Be creative, be human; solve your problems together.