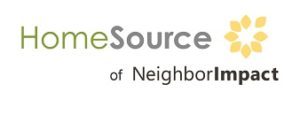 By: NeighborImpact
NeighborImpact's mission is "supporting people, strengthening communities." Every person we support in the dream of homeownership strengthens our region's communities, and we are proud to be a part of this process. For more information and to get started, call 541-323-6567, email homesource@neighborimpact.org, or go to www.NeighborImpact.org/HomeSource.
---
HomeSource of NeighborImpact helps renters fulfill the American Dream of homeownership. The housing crisis in Central Oregon makes headlines every week, but all too rarely do we see solutions. As rental prices go up, many long-time residents face displacement due to unmanageable costs. With real estate prices also rising beyond reach for more and more Central Oregonians, the promotion of homeownership has become an urgent priority. Homeowners generally bear lower and more stable housing costs, making them less likely to be displaced by gentrification. They are also more likely to invest time and resources in their communities, helping to create support systems for others.
HomeSource is the department of NeighborImpact that helps Central Oregonians build assets, buy homes and preserve homeownership. Our services include:
No cost one-on-one coaching throughout the home buying process.
A one-day comprehensive workshop covering the entire homebuying process for $45 per household.
Online homeownership workshop through Framework® for $75
Free financial education classes and individual coaching on managing money, understanding credit, working with financial institutions and preserving homeownership.
IDA matched-savings accounts for down payments. Every $1 the home buyer saves is matched by $3 from a state fund, up to $3,000 for a total of $12,000.
Down payment assistance for low-income home buyers.
Home rehabilitation loans for low-income homeowners.
If you or someone you know is considering homeownership, HomeSource can help you make informed and responsible decisions at any stage in the process.
We also offer no-cost counseling services for primary homeowners who are struggling to make their mortgage payment or are in foreclosure. We help homeowners understand what their options are. Our certified foreclosure prevention counselors work with homeowners and their mortgage servicers on various options including mortgage repayment plans, loan modifications, short sales, deed in lieu, etc.  For more information, go to www.oregonhomeownersupport.gov