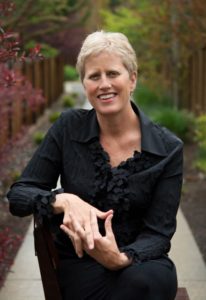 By: Moe Carrick, principal and founder of Moementum, Inc.

Moe Carrick is principal and founder of Moementum, Inc., a boutique management consultancy based in Bend, focused on helping people lead and partner with character and truth, in ways that benefit them, their organizations, their communities and the world. Moementum helps people and organizations do their best work through coaching, consulting, leadership team advances, team workshops and trainings, group facilitation, keynote speaking and certified assessment tools to bring meaning to team and leadership development experiences.
---
One of the most frequent questions clients ask us is: "What is the ideal size for a cohesive team?"
Copious research confirms that productivity is highest for teams with four to 12 members.
Teams smaller than four function more like partners, without the desired synergistic lift of team cohesion (innovation, feedback, creativity, productivity). Teams larger than 12 become unwieldy in terms of communication logistics, social loafing and breakdowns into sub-teams. Based on my own experience working with hundreds of teams over the last 30 years, I think the sweet spot is about 6-10 members, with a margin on either end for fluctuation.
The real problem with teams larger than 12 is largely pragmatic. Involving more people requires more time for dialogue. For example, for each member of a 12-person team to verbally contribute in an hour-long meeting, each would tap out at 5 minutes of airtime, meaning that every member would be passively listening for 55 minutes.
Very few provocative, creative and inspired ideas towards problem solving can be meaningfully explained in 5 minutes. Consequently, these larger teams tend to break down quickly into high-verbal contributors and low-verbal contributors, limiting the ability of the group to grow collective intelligence through fully accessing the ideas and capabilities of each member.
Though size matters when creating impactful teams, true team cohesion cannot be achieved without answering the following questions:
Has the team formed for a specific project in a specific time frame? (meaning, it is more than just a functional work group?)
What are the individual contributions of each member?
What is the role of the team leader? (facilitator of process, manager, group evaluator or..?)
Great teams are much more than work groups. Great teams are founded upon a strong sense of mutual commitment. They are galvanized for a clear purpose that transcends individual objectives. T discuss why each person matters to the success of the team. Great teams have to work at being "great" by dedicating time to defining how they want to "be" together, getting to know one another as individuals, agreeing to goals and norms for interaction, etc. They stay attuned to their team health over time, check in on that health regularly by providing candid feedback to one another, revisit goals and priorities, and integrating new members thoughtfully. With these questions answered, we can then consider team size.