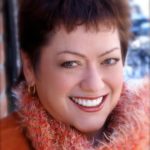 By: Patty Davis, business development executive of the Bend Chamber
As a Bend Chamber member, there are a variety of ways to reach more than 3,500 of your business peers with your impactful story. Sharing an educational blurb on a topic key to your industry is FREE right here in Member Focus. How about a prime spot in our award-winning Bend Business Journal? Be a Guest Columnist, with a full or half-page paid article that highlights your business and what makes you unique in this marketplace.
---
Thoughtful, strategic utilization of your audience-focused business story motivates customers to buy, increases brand loyalty and sets your business apart in a crowded marketplace drowning in information.
My name is Patty Davis. I joined the Bend Chamber as a member in 2010 after some unexpected employment changes rendered me temporarily "in-between gigs." While I searched for my next big opportunity, I launched "Celebrate You! Communications," a business that reflected my passion for people, storytelling and honoring life's many precious moments, not simply the "Big 3" – birth, marriage and death.
"Celebrate You! Communications" was built on the idea of capturing precious family and personal stories at any age, at any time, and preserving them for posterity using print and digital media with a variety of price and archival packaging options. Face-to-face interviews that focus on seminal crossroads, emotional highlights and meaningful "ah-hah!" moments, are key to a successful end product, rather than trying to capture a diluted lifetime in an hour of video.
When I found my next employment opportunity, I was prepared to mothball my business idea. That is, until I discovered how many of my nationwide small to medium-sized hospitality clients were desperately in need of a branding jump-start or, in many cases, an inaugural branding discussion!
Many believed that "logo" and "brand" were synonymous; that if business cards matched the signs out front, their brands were intact. Most were more concerned about their SEO statuses, how to get more "likes" on their Facebook pages or higher open rates on their all-too-frequent "e-blasts." They hadn't given thought to their business stories – the origins, mission, passion for their products and customers, impactful community alliances – let alone how to harness their stories as powerful marketing tools.
This was a huge missed opportunity. As Bryan Eisenberg shared in his book, Content Marketing: Superheroes Teach the Art of Storytelling, "Facts tell, but stories sell."
If you're looking for your next new marketing opportunity, but have never harnessed the power of your origins, "ah-hahs," commitment to customers, charities and this community, make 2016 the year to share YOUR BUSINESS STORY.
For questions, or guidance to Bend Chamber members who can assist you in developing your story, please give me a call. I'd love the chance to meet you, learn about your business, and help you find ways to share your one-and-only, uniquely-you, business story!