Wallace Group welcomes Turner Weber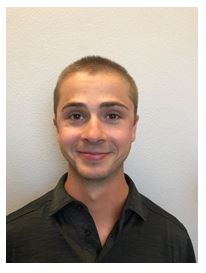 Bend, OR – The Wallace Group announces that Turner Weber joined the firm as a Construction Services Technician and an aspiring Special Inspector. Turner brings over five years of experience in testing of soils, aggregates, asphalt pavements, and concrete. His quality assurance testing responsibilities have included large civil and DOT projects, residential and commercial buildings, water treatment plants, ski lifts, and bridges. In addition to his deep knowledge of laboratory testing for construction materials, Turner also has experience with batching ready-mixed concrete.
The Wallace Group
is a Bend based geo- environmental engineering practice. As a provider of professional consulting services, Wallace Group's breadth of expertise ensures its ability to serve the most demanding jobs with the utmost integrity and attention to service while bringing value at every stage. The Wallace Group provides geotechnical, environmental, water resource and construction services to public and private sector clients throughout the Pacific Northwest.
Visit www.wallacegroup-inc.com