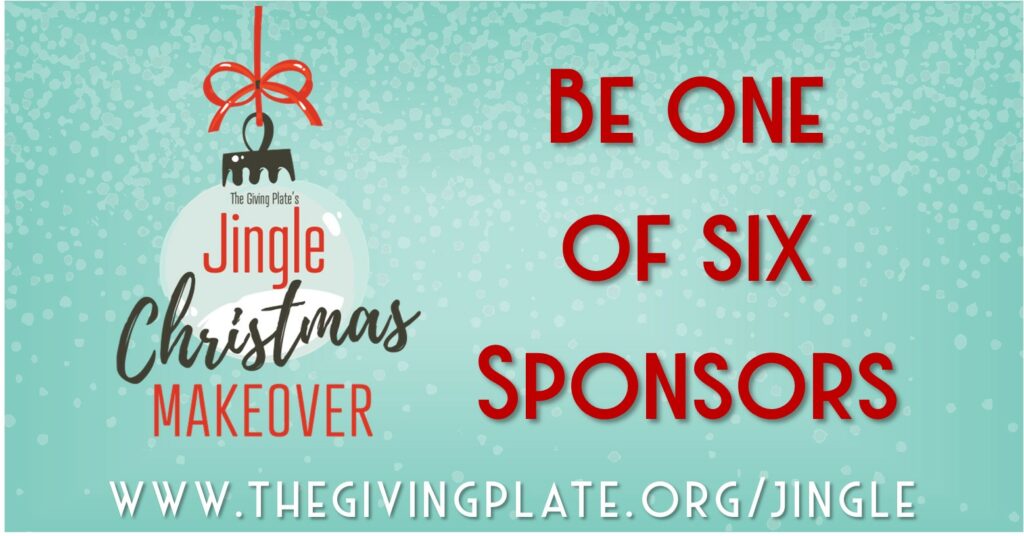 For Christmas this year, The Giving Plate is switching up their annual children's Jingle Event due to COVID.  The Giving Plate, along with six businesses/organizations, will give up to six guest-families of The Giving Plate a $2,500 Christmas to remember.
We are looking for businesses/groups to sponsor a family who has been hit hard by COVID and give them a Christmas makeover for the holidays!
What better way to wrap up a year like 2020 than helping another family find hope.
This is not a fundraiser for The Giving Plate, but rather a way to bring hope to the end of a year that has impacted many in our community.  100% of all sponsorship funds will go to the families that are winners of Jingle Christmas Makeover.
To learn more about having your organization sponsor a family go to: www.thegivingplate.org/jingle.
Contact Ranae Staley with questions at ranae@thegivingplate.org or 541-771-1194.