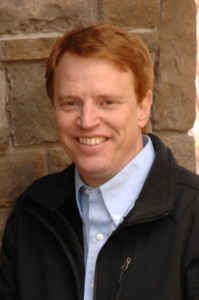 Tim spent over 20 years as a small business owner and is now the executive vice president of the Central Oregon Builders Association and the executive director of Building Partners for Affordable Housing. As a former Oregon House Majority Leader, Tim served in the Legislature from 1999-2005 for three terms.  In 2012, Tim was elected to the Oregon State Senate, where he currently serves as the Deputy Caucus Leader of the Senate Republican Caucus.
---
Small business is the engine that drives our economy, and far too often, regulations from the federal and state government have thrown sand in the gears. The only way to grow our economy and create jobs is to make Oregon more competitive and to improve the business climate at the state and local levels.
However, we continue to see a plethora of bad policy decisions, creating an unappealing business climate. Issues regarding large minimum wage increases, paid sick leave and predictive scheduling, are costly for small business and hurt the very people they are trying to help.
This November, Oregon state voters will decide on a new gross receipt tax that would transform Oregon from one of the nation's lowest business tax burden states to one of the nation's highest. If enacted, Measure 97 would impose a $6 billion in new taxes on the sales of products and services. The Legislative Revenue Office (LRO), a non-partisan state agency, claims that Measure 97 would cost Oregon to lose nearly 38,000 private sector jobs, increase prices and hurt small businesses and consumers. Measure 97 is sponsored by Better Oregon, a labor union coalition. While proponents argue that it would tap a tiny portion of Oregon business, generate huge revenue to public education, health care and senior services, this is far from the truth. The revenue generated through this tax on sales would go to the general fund with no guarantee of how these funds will be spent. Measure 97 would impose a tax on sales at each level of production, levying a five-fold gross receipts tax on manufacturers that would inevitably  be passed on to the consumer through higher prices. Because Measure 97 creates a tax on gross sales, businesses would be forced to pay taxes on their total revenues, regardless of profit, causing employers to reduce their workforce, shut down or relocate.
Oregon voters need to be aware of the devastating impact Measure 97 would have on Oregon's economy.