By: Kim Curley, Community Outreach for Commute Options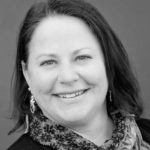 Commute Options is a non-profit agency, based in Bend, serving 14 Oregon counties. Through healthy transportation choices, Commute Options encourages wellness of individuals, a clean environment and a strong economy. Commute Options represents transportation options in our community by educating citizens, businesses and government about the value of carpooling, vanpooling, walking, bicycling, teleworking and riding the bus. Commute Options is a proud member of the Bend Chamber of Commerce. For information on joining the Commute Options Partner program, contact kim@commuteoptions.org.
---
Sharing the ride for work and play can save you money. And, not having to drive so much gives you time to relax, read a book or just wind down from a long work day.
Forming or joining a carpool reduces commuting stress and also saves you money. Kim Daniels, a Les Schwab employee, says by carpooling just twice a week she can save $800 a year in gas alone.
"Sharing the ride is great and I generally only drive alone five days a month. We all save money, and there are other benefits, too," explains Kim. "We enjoy our commute together. Sometimes, I catch a little more sleep in the morning on the way to work, and it's nice to decompress with my carpool partners after a long day before getting home to put dinner on the table."
Want to match up with a carpool partner? Try www.drivelessconnect.com today! Simply register and select RIDEMATCH and CREATE A TRIP. Drive Less Connect is free, secure and statewide. You can use it for your daily regular commute, one-time trips or events. In Central Oregon, Commute Options network has over 3,000 individuals registered, so your chances of matching are really great!
When the days are dark and cold the National Safety Council offers these tips for safe winter driving:
•             Warm up! Allow time for your windshield to defrost. A clear line of sight is important!
•             Check wipers and replace them if they show any signs of damage or aging. Also, check tires for wear. If a tire's tread is less than 1.6 millimeters, the tire needs to be replaced.
•             Check oil and other fluid levels. Only use the viscosity of oil called for in the owner's manual.
•             Make sure windshield washer fluid contains antifreeze.
•             Update the emergency equipment in your car. Items to store include tire chains, a window scraper, a bag of sand or salt, flares, folding triangles, a small shovel and jumper cables.
Keep your carpool safe! Your passengers will thank you.