http://bettertogethercentraloregon.org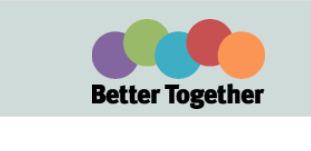 Redmond, Oregon – May 15, 2020 – With the announcement that Crook, Deschutes and Jefferson Counties applications to enter phase one of reopening have been approved, Better Together's Summer Programming Collaborative announces that many summer programs stand ready to serve.
"Access to quality summer programming ensures critical childcare needs are met and provides youth development opportunities that directly connect to success in school when students return in the fall." said Shelley Irwin, Better Together Project Manager.
Summer engagement programs have been shown to mitigate the effects of summer learning loss, provide a safe place for children and youth to go during summer break, and provide enrichment activities to ensure a continuity of learning and development. Leaders from summer programming providers across the region, including Bend Parks & Rec, Bend Science Station, Boys and Girls Clubs of Bend, Camp Fire Central Oregon, St. Charles Health System, Central Oregon STEM Hub, Crook County Kids Club, Deschutes Public Library, Rimrock Trails, among many others are collaborating to strategically design a way forward amidst COVID-19
"Given the daily uncertainty, meaningful summer engagement opportunities are more critical than ever to ensuring young people don't fall further behind once school lets out," said Kecia Kubota, Camp Fire Central Oregon Executive Director.
Due to COVID-19 restrictions, the road ahead is unpredictable. We know that this new way forward will challenge "business as usual" for our partner programs. Sacrifices are required. Our partner programs are facing significantly increased operating costs and reduced capacity due to the necessary public health requirements to keep kids safe. The vast majority of youth-serving nonprofit organizations rely on 50-80% of their budgets coming from registration fees to fund programs. In the last 8 weeks, partners have seen this revenue source all but disappear.
Summer program capacity will be reduced due to required social distancing. Together, summer programs are working hard to identify solutions that ensure that they can provide services to the highest number of children and youth possible in the face of COVID-19. We believe that by working together and aligning across organizations, we will see more partner programs able to run programs and come out stronger on the other end of this pandemic.
---
Better Together Central Oregon is a regional, cross-sector partnership working collectively to improve education outcomes for children and youth from cradle to career. To learn more, visit our website bettertogethercentraloregon.org