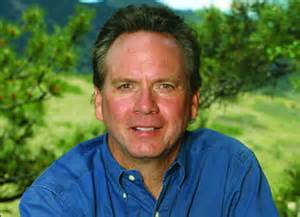 Submitted by: Niswonger-Reynolds Funeral Home
Niswonger-Reynolds Funeral Home is a family-owned and operated group of five funeral providers in Bend and Redmond led by Jerome and Dawna Daniel. "Our hearts and prayers go out to the Roseburg Community as they navigate this senseless tragedy.  All of our communities feel a degree of grief and confusion.  The article was something we felt was important to share. Especially for the needs of our children and young people."
---
Written by: Alan D. Wolfelt, Ph.D.
Once again we are faced with the traumatic, violent deaths of a group of innocent people, this time students and a professor at Umpqua Community College in Roseburg. I have been asked to provide some guidelines on how to communicate with children and teens about this tragedy.
First, it's important to remember that children can cope with what they know, but they can't cope with a reality they are over-protected from. As a father and as a counselor, I understand the instinct to want to protect children from such tragic news. But the reality is that many if not most of the children and teens in our lives (with the exception of the very youngest) have already heard about this recent school shooting from their peers, social media or television.
The point is, we cannot protect children from tragedy, but we can let them teach us how they feel about it. As the caring adults in their lives, we have the responsibility to be available to them when they are struggling to understand what happened or if they have fears that the same thing could happen in their schools. We also have the responsibility to be honest with them within the boundaries of what is developmentally appropriate for a given child.
Watch the children in your life a little more closely this week and in the weeks to come. Notice if they are listening to news of the shooting, reading news online or in print, sharing stories that other kids have told them at school or asking questions about the shooting. If it's on their mind, or if you think it might be, then it's your turn to ask a couple open-ended questions. "What have you heard about the school shooting that happened last week?" "Are the kids or teachers at your school talking about the people who died in Roseburg?" You can also share your feelings: "I've been feeling sad about the people who were killed last week."
Also watch for a change in behavior. Children who are more irritable or aggressive than usual or who are complaining of physical ailments uncharacteristically may essentially be telling you that they have absorbed some of the nation's horror and anxiety about what happened at Umpqua Community College.
When ignored, children and teens feel all alone in their grief. Respond to them with sensitivity and warmth. Use a caring tone of voice; maintain eye contact when talking with and learning from them. This commitment to actively listening tells children that their feelings will be respected.
Remember that often kids don't want to have a long conversation about the tragedy. They don't want to be "talked at." But if they're given the opportunity, many will tell you what's on their mind, allowing you a glimpse into their reality. Respond based on what they tell you or show you through their behaviors. Use their words and level of understanding. Don't over-explain. Keep it simple and honest and loving. Let them know you're someone they can talk to about the tough things.