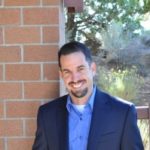 By: Brian Vierra, Economic Development for Central Oregon venture catalyst 
EDCO is a non-profit corporation supported by private and public members and stakeholders. Its mission is to create a diversified local economy and a strong base of middle-class jobs in Central Oregon. EDCO guides companies through the relocation process, mentors and advises scalable young companies and partners with local traded-sector companies to help them grow and expand.
---
An increasing level of startup activity is being seen across Central Oregon. Numerous industry clusters are coalescing in such areas as high technology, bioscience, outdoor recreation and consumer goods, food products, brewing and distilling, energy, advanced manufacturing and UAV (unmanned aerial vehicles). This activity is being driven by both entrepreneurs relocating to the region, and local entrepreneurs embarking on their own enterprises. The region is large enough to support the resources and access to capital that help new entrepreneurs get started, while still being small enough that those resources are interconnected enough to support businesses as they grow.
Unique to Central Oregon are the numerous community resources and assets that are available. A few of these include those managed by EDCO, such as the Stable of Experts, PubTalk and the Bend Venture Conference (BVC).
The Stable of Experts (SOE) is a searchable database of over 120 experts that spans multiple industries and disciplines. These experts have agreed to dedicate a certain number of hours to helping entrepreneurs fill their skills gaps and mentor young leaders. Every new business is like a puzzle with certain pieces missing. The SOE helps to fill in these missing pieces and increase their probability of success.
PubTalk is a monthly event held at McMenamins Old Saint Francis School. These events are a showcase for entrepreneurs to pitch their business ideas, and for previously showcased businesses to provide an update on their progress. Keynote speakers are brought in to add an educational component to the event. A successful pitch is an integral component of securing funding, which all new business need. PubTalk offers a platform for emerging businesses to practice and perfect that pitch. Coaching sessions are conducted by EDCO previous to the event. The event has grown from 950 attendees in fiscal year 2014 to an expected 1,500 in fiscal year 2105.
The Bend Venture Conference (BVC) has become the marquee event for the entrepreneurial community not just in Bend, but in the entire state of Oregon. The annual event takes place in October and is in its 12th year. The 2014 BVC was a pivotal year for the conference, with over $1 million in funding secured for many of the participating startups. Over 450 investors, entrepreneurs, service professionals and students attend the event.