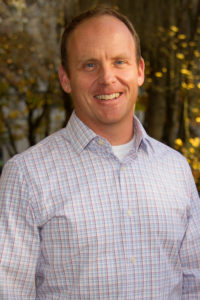 By: John Williamson, LEED® AP, Manager of Skanska USA Building in Central Oregon
Skanska has enjoyed the opportunity to serve Central Oregon for more than two decades, building some of our community's most valuable assets.  Our regional office in Bend is staffed with a committed team of construction experts with more than 100 years of collective experience in the region, who are fully committed to the growth and quality of life this great community offers.
---
For the many years we've been a part of the Bend and Central Oregon community, we keep discovering the same truism: bricks and mortar do not a community make.
There's no arguing that significant growth is happening here. The National Association of Home Builders found building permits for single and multi-family dwellings are up 54 percent in Central Oregon since May, 2015. For new home starts, this is among the highest growth of anywhere in Oregon.
A leading national analytics firm predicted in 2016 commercial building would increase 11 percent, due to office building and more private development. The firm also predicted institutional building will advance 9 percent, due to passage of more school funding bond measures.
But growth shouldn't just mean one more construction project, more building or higher occupancy rates. It must include community input, design and will. As contracting and construction activity continues to move along at a rapid clip, there must be the focus on building what matters.
When we hear the word "community," we don't think of geography, roadways or topographical maps. We think of alignment with local businesses and the local citizenry.  What is needed and how will these buildings be used? We work with decision makers and know that it's imperative we approach each project from a community-minded perspective, in the broadest definition.
In developing true community partnerships, we consider that what arises in the built environment are part of the community's primary assets. Responsible growth is the capstone in this important discussion.
Several large projects are underway now in Bend, Redmond and Madras that we know will soon become important community assets. The future Redmond City Hall is undergoing significant renovation, starting from some preservation, its wonderful historic qualities that began when it first opened in 1922 as Redmond Union High School. An important aspect of this project is that this hall will also be home to a civic center. We understand how accessibility to the public services that will be offered there is a key factor to the Redmond community.
In Madras, the new Jefferson County courthouse has just opened. This project was finished on schedule and on budget, and succeeded in its aim to provide a technically modern and safe facility, while also providing future growth capabilities for the county.
In Bend, community health and key medical services are being upgraded at St. Charles Health System's Bend campus, with the new projects there that will create a major expansion to the main hospital tower to house a 36-bed intensive care unit, as well as future  patient rooms,  short stay observation unit and a unit for behavioral health needs.
We believe that to be successful and respected business partners, we must align with community priorities. And Central Oregon has so much to be proud of.