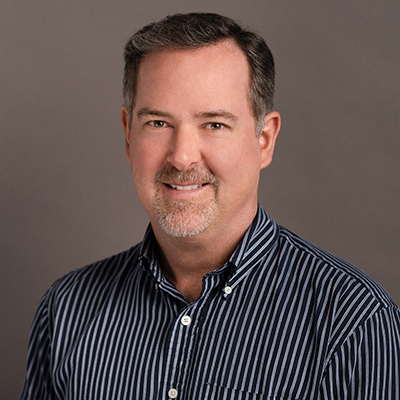 Garrett Jaenicke, Director of Marketing and Member Services
Garrett is a marketing veteran who has worked at several Fortune 150 companies (UPS, Kimberly Clark Professional, Fiserv), gaining valuable skills and experiences. Most recently, he focused his efforts on consulting within the digital marketing and social media sphere. Now he's brought his talents to the Bend Chamber team and enjoying every minute of it! Garrett holds a Bachelor's degree in marketing from the University of Florida (Go Gators!) and an MBA from Georgia State University.
Garrett was born in Minnesota (Ah, you betcha!), raised in Florida (Dude!) and settled in Atlanta (It's y'all, not you all!) for 23 years before making the jump to awesome Bend, Oregon, in 2015 with his wife, Barbara, and son, Josh.
The promise of grandparents moving to the area combined with the vast outdoor experiences available year-round, made Bend the perfect choice as a new destination. In order to fit in as true Bend-ites, a rescue dog soon joined the Jaenicke family. He's a mutt named Frodo and the family couldn't be happier to have him.
The Bend Chamber is actively supported by these Signature Investors