By Kate E. Gaughan with Edward Jones Investments
Apply now for the 2018 Leadership Bend Class – CLICK HERE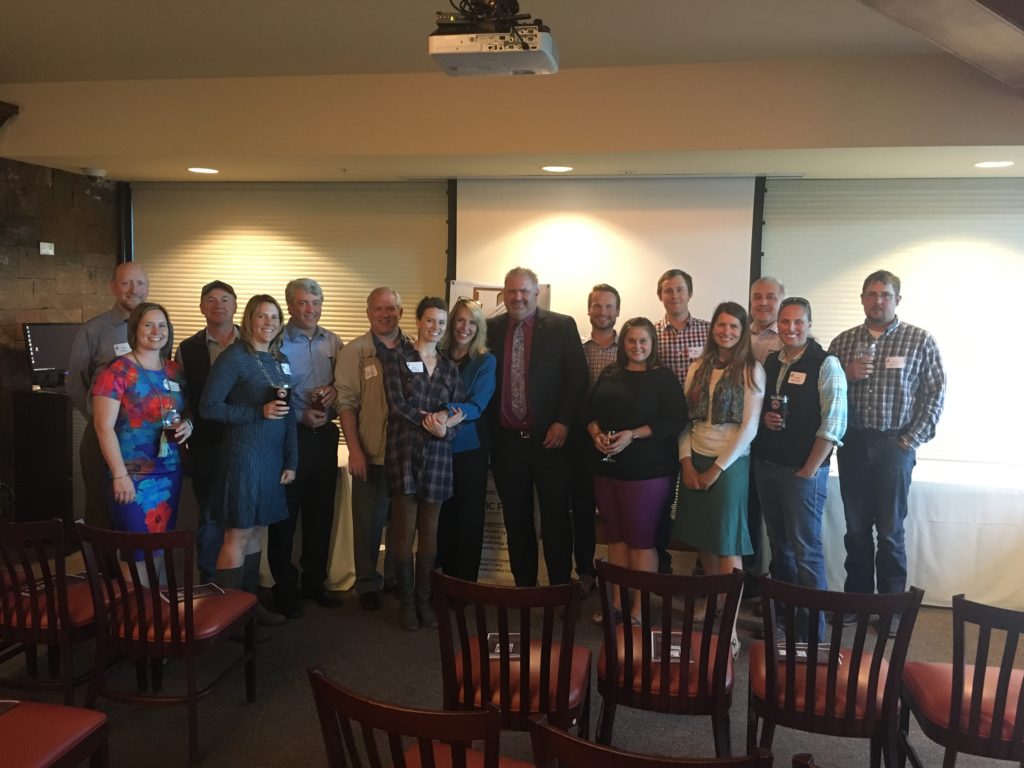 As a transplant to Bend within the past 5 years, I decided to take the plunge into the prestigious Leadership Bend program as a way to become a more illuminated and engaged citizen in our rapidly expanding and growing community. My first 5 years in the community were consumed with raising my 9 month old daughter, at the time, and establishing a new, people-based practice in a community in which I literally did not know a soul. After feeling I had elevated both to a sustainable level, I started to look around our beautiful community and I realized that I did not know much about it. I was unfamiliar with the history of Bend, the people of Bend; not to mention, it probably would not hurt to have a venue by which I could meet some outstanding people. Nine months later I am feeling very satisfied to have accomplished all of the above through the Leadership Bend program.
The Bend Chamber's Leadership Bend program is an action packed program, busting at the seams with vibrant, passionate people, amazing local information that will educate you beyond your wildest dreams and an awesome vary of topics.  Executive Director, Jamie Christman, simply could not have put more thought or energy into creating the curriculum. Leadership Bend members attended an orientation including past alumni, nine full day sessions of varying topics and participated in the culminating event, the Leadership Bend Impact Summit. The Impact Summit was the result of months and months of meaningful work including fund raising, strategic business planning workshops, and finally the funds being awarded to two very deserving nonprofits at the event itself on May 11, 2017 at the Hampton Inn.
On June 15, 2017, the 2017 Leadership Bend class assembled at the beautiful Mountain Room in Deschutes Brewery to celebrate their graduation from the Bend Chamber's rigorous program. It was a wonderful celebration to cap off the amazing journey we have been on together over the past nine months. It was really fun to look around the room of outstanding professionals that were once strangers, but now seemingly long time friends.
Executive Director, Jamie Christman, and the recent 2017 Leadership Bend class participants are thrilled and excited to give a shout out for the next applicants. That's right, the Leadership Bend 2018 class begins this fall and, along with the 400 plus Leadership Bend alumni, will help ring in the 25th Anniversary of the program in the community.  That's exciting for all of us as alumni of this outstanding "community trustee" program!  If you are looking for a powerful way to become involved in civic engagement, we invite you to submit your application. Trust me, you will not be disappointed!
Applications and more information can be found online:
https://bendchamber.org/about/leadership-bend/