Leadership Bend October Session Recap
By Monica Stewart and Beau Eastes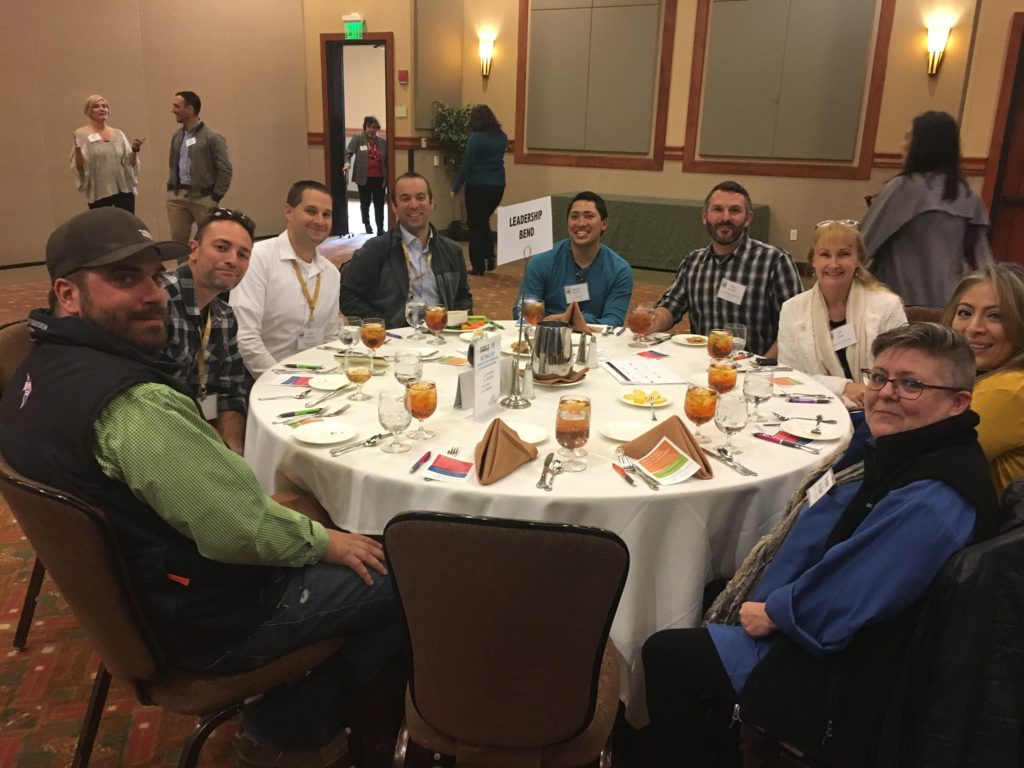 ---
Bend's sawdust-soaked, boom-and-bust history came alive for the area's future leaders last month during Leadership Bend's October 19 session.
Group history presentations on Central Oregon's colorful past highlighted the Class of 2018's second full-day session. Building off previous lectures from Deschutes County Historical Society executive director Kelly Cannon-Miller and local historian Jim Crowell, Leadership Bend classmates dove into everything from Bend's transformation from a timber to tourism economy to some of the area's most sordid crimes throughout the 20th century.
The Class of 2018 also heard from last spring's Leadership Bend Impact Summit (LBIS) winner Healthy Beginnings, a Central Oregon non-profit that provides access to health, education and behavior services for young children and their families.
"We looked at it as a huge opportunity for growth," said Kelli Neumann, Healthy Beginnings' regional outreach coordinator. "No matter what happened, the thought was we'd get a chance to go to these great classes."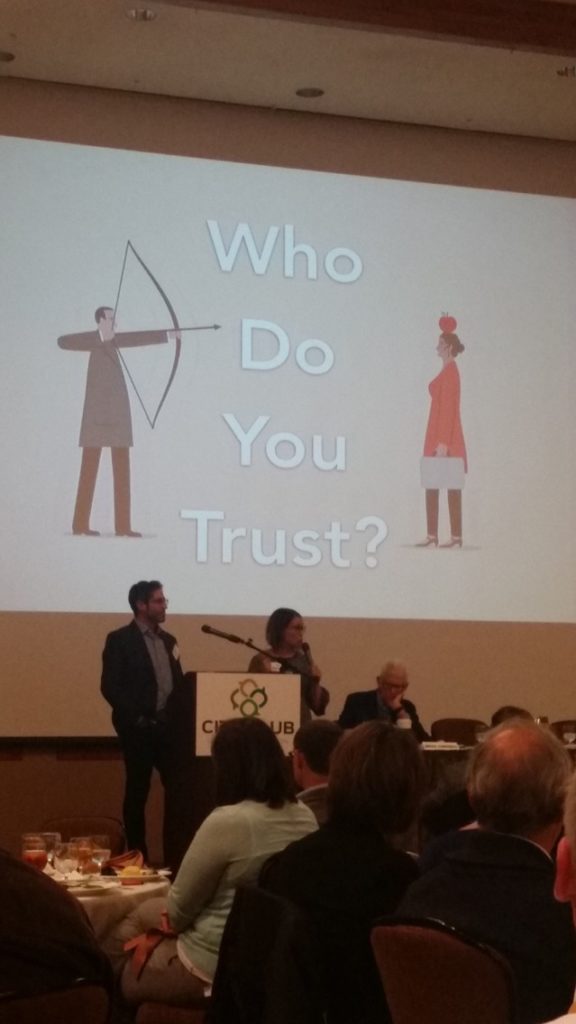 October's session also included a lunch date with City Club of Central Oregon and an afternoon watching Bend Venture Conference's four Social Impact finalists pitch their companies to the BVC judges and potential angel investors.
During City Club, University of Oregon journalism professors Lisa Heyamoto and Todd Milbourn presented "The Trust Gap" a talk that explored the public's declining mistrust of the media and what might be done to rebuild that relationship.  Local media representatives helped answer questions and former Oregon First Lady Cylvia Hayes made a surprise guest appearance in the audience.
One Social Impact finalist, Green Theme International, a Portland-based textile company that bonds finishes to fiber without using water – and therefore has no hazardous waste – secured at least $110,000 from investors like BendBroadband with its "plus-plus" mantra of better performance gear that's also better for the environment.  Great ending to a day full of impacts.
Leadership Bend meets again this month on Nov. 16. Adventures for session No. 3 are still TBA.