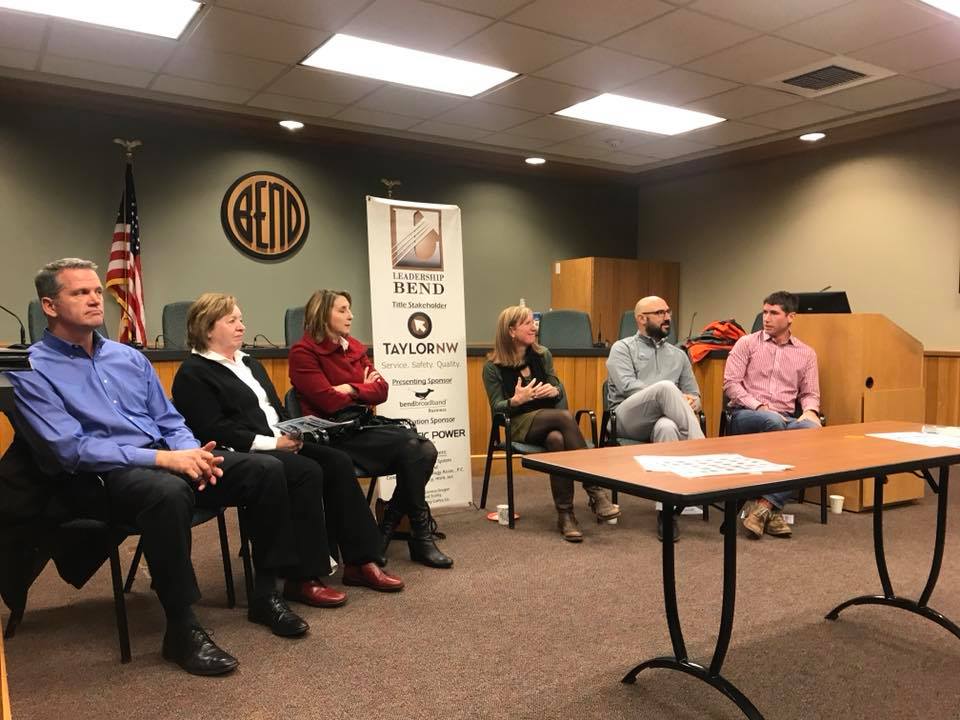 ---
We've all heard about Bend's growing pains, but Leadership Bend's November session got us focused on solutions. Investments in new economic growth engines, the power of art & culture to transform communities and the wealth of talent found in a diverse workforce were themes this week.
LB2018, hosted by the City of Bend for the day, was filled with panel discussions about what powers our community and what pain points we face today. Economic Development of Central Oregon (EDCO), Central Oregon Visitors Association (COVA), Visit Bend, The City of Bend Economic Development Dept., the Bend Chamber and the Small Business Development Center (SBDC) were all represented in a panel with LB2018. Panelists were able to provide detail about how each organization impacts Central Oregon and how they work together to support Bend's growth through business, tourism, planning and education. Even the regional airport and its expanding service is a product of their collaborative efforts.
City Manager Eric King and other city representatives provided valuable insight into the development of Bend over the last few decades, and highlighted the city's goals to maintain and improve city infrastructure and address the top-of-mind issues, such as affordable housing and transportation.
The Arts and Cultural Alliance panel discussed the impact of arts in tourism and the economy in Central Oregon.  As Central Oregon continues to grow, it's critical we build a community that is diverse and inclusive. From the ski bum, to the brew master, to the artist, Central Oregon has something for everyone.
As LB's class of 2018 moves into public service, we'll have the opportunity to help address specific economic challenges, such as how to attract the investments and talent we need to grow hub industries such as computer science, aerospace, tourism and outdoor gear.
Or we can simply do our part to make the community and the culture of Bend so inviting that more people are motivated to help build the region's vibrancy in coming years.