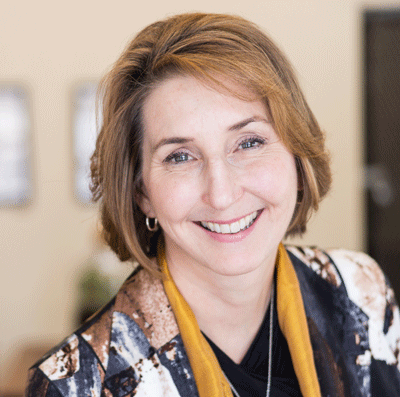 As the Bend Chamber President, Katy Brooks works with chamber members and community leaders to build and maintain a prosperous, resilient economy that co-exists with an unmatched quality of life. Katy's background in government relations enables her to understand public policies and issues in order to advocate for the businesses of Bend. Her experience in economic development and public affairs lends itself to forming partnerships and alliances of mutual interest that help our economy grow, while communicating with business, elected and civic leaders.
Katy's career has included over 20 years working in public affairs and economic development for the ports of Portland, Oregon and Vancouver, Washington. She has been a public affairs and strategic planning consultant for public and private organizations in Oregon, Washington and Alaska, and managed community relations for the Oregon Department of Transportation. Katy has served on the public affairs committee of the Greater Vancouver Chamber of Commerce,  and the board of the Washington State Business Association.
Katy received a BS at Southern Oregon University with graduate studies at Portland State University. She has received extensive training in facilitating public issues and resolving conflict. She lives with her two children and husband in Bend.