Courtesy: Tor Hanson, Special Projects Reporter
Bend Collaborative Housing Workgroup offer recommendations for addressing missing middle market housing in Bend
---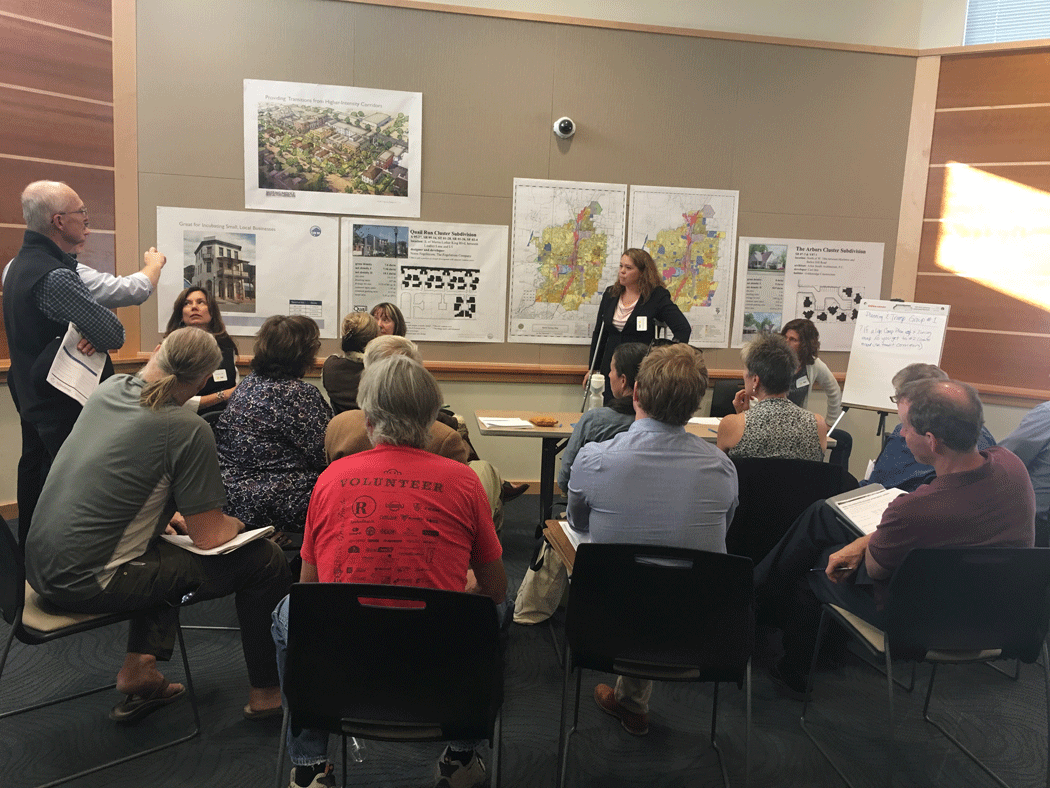 ---
It's no understatement to say Bend is undergoing a housing crisis. There are simply not enough homes to accommodate people moving into the area and as supply tightens, rental costs and home prices are becoming even further out of reach for middle market earners in Bend's workforce such as nurses, teachers, firefighters, tech workers, and those in manufacturing and traditional industries.
Bend's rental market has seen the steepest price increases in the nation—a 55 percent increase since 2011, according to a national study by Lending Tree released earlier this year. Median single-family home prices hit $375,000 in the first quarter of this year. Those prices are well above what federal guidelines suggest that families making even 100 percent of the area median income of $59,000 can afford.
But there are concrete steps that the City of Bend can take to lessen this burden and a new group called the Bend Collaborative Housing Workgroup has identified at least 12 policy recommendations that are supported across a major cross section of interest groups in Bend.
The group's steering committee of American Institute of Architects- Southwestern Oregon Chapter, Bend 2030, Brooks Resources, Central Oregon Builders Association, Central Oregon Association of REALTORS, OSU-Cascades, Housing Works and the City of Bend, has worked with the Bend Chamber of Commerce, Central Oregon Landwatch, builders, developers, architects, and affordable housing advocates to come up with the recommendations.
The team of roughly 30 members spent more than 500 hours developing the recommendations, which include changing the way SDCs are assessed, offering opt-in reductions in parking requirements, linking open space requirements to nearby parks, researching creating new urban renewal zones, creating a vertical housing tax exemption zone, and prioritizing already-approved zone changes that would increase housing density.
As a part of the process, the group has been asking the public for feedback and assistance in finalizing recommendations. The kick-off to this public involvement work occurred at The Summit held in May. The meeting brought together Bend Mayor Casey Roats, City Councilors Bruce Abernethy and Justin Livingston, housing developers, neighborhood advocates, and others at Bend's Municipal Court Building.
The opening presentation, Public and Private Participation in Mid-Market Housing, was given by Lorelei Juntunen of ECONorthwest, an economic consulting firm that served as a consultant for the Bend Collaborative Housing Workgroup. Juntunen's presentation focused on the intersection of public policy and development.
Juntunen presented the three policy areas that guided the recommendations developed by the workgroup.
Increase supply of rental and ownership homes in middle market
Offer affordable home ownership
Encourage the development of diverse housing typologies
According to Juntunen, the market normally provides mid-market housing through supply and demand, but in Bend land costs and other factors affecting development have caused a major deficit of low and middle market housing.
Based on statistics from 2015, Bend currently is about 4,700 units short.
"It creates a situation where policy interventions are helpful and, in fact, necessary," said Juntunen.
At the meeting, the public visited three stations to review and discuss the policy tools while filling out a separate evaluation bracket for each draft recommendation. Most of the feedback toward the recommendations was positive, though many pointed out that there would likely be push back from some community members concerned about increasing housing density in the city.
The workgroup is incorporating all the feedback it receives into final recommendations that will be released later in 2017.